The organization of a wedding reception in a manor house is a perfect solution for all romantics. The unique architecture, perfectly contrasting with the greenery of the garden surrounding the facility, creates a magical aura like the one from the most beautiful fairy tale about true love. It's the perfect place to celebrate your first night as a married couple. How to find the perfect mansion for a wedding?
A mansion for a wedding
Are you looking for a unique place for your wedding? How about a manor house? A mansion for a wedding it provides the perfect setting for retro style weddings. wedding mansions they tend to be large and ornate, with beautiful gardens and stately ballrooms.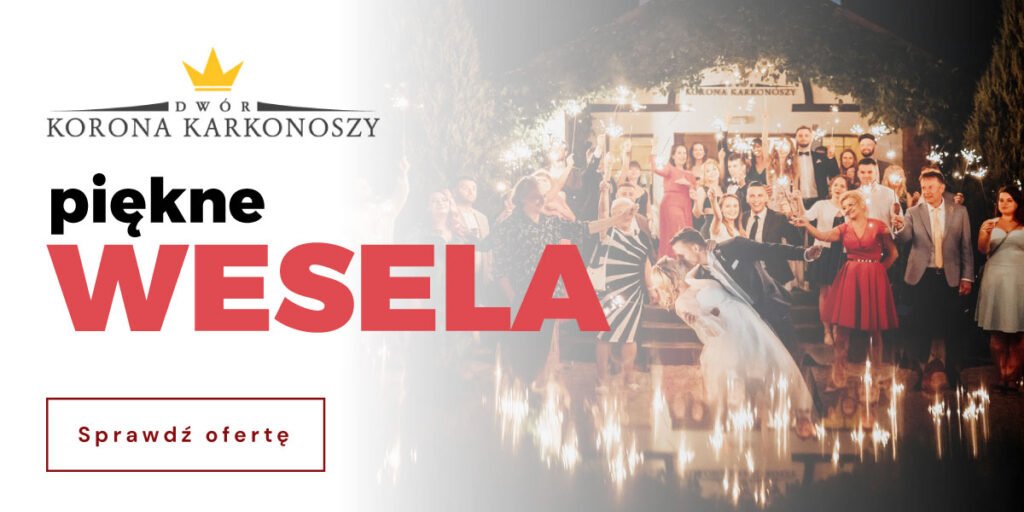 If you dream of a tasteful and subtle wedding arrangement, you can bet on rustic style. Then your celebration will look like Zosia's wedding Mr. Tadeusz… Look for inspiration in the idyllic atmosphere of the countryside. Earth tones, delicate lace decorations, wildflowers. And, of course, wood in all its forms. Wedding in the manor in a rustic style can be unusual, even magical.
Manor "wedding basin" - the Valley of Palaces and Gardens
The Valley of Palaces and Gardens in the Jeleniogórska Valley is the perfect place if you are looking for mansion for a wedding. There you will find unique medieval residential towers, grand castles, elegant Renaissance mansions and richly decorated Baroque palaces. And so castle, palace? Or maybe a mansion or manor house? There are plenty of them in this wonderful region at the foot of the Karkonosze Mountains. Most offer wedding services, so there is a lot to choose from. Every young couple will find a place for themselves here. No wonder that both in Poland and abroad this region is considered a perfect place for a wedding. Apart from the indisputable beauty of the manors and manor houses themselves, guests are enchanted by the majestic mountain peaks with Śnieżka at the forefront, ancient forests, rapid streams and impressive waterfalls. A wedding and reception in such an environment will be remembered by everyone! So on wedding in Jelenia Gora whether the surroundings of this historic city will always prove themselves.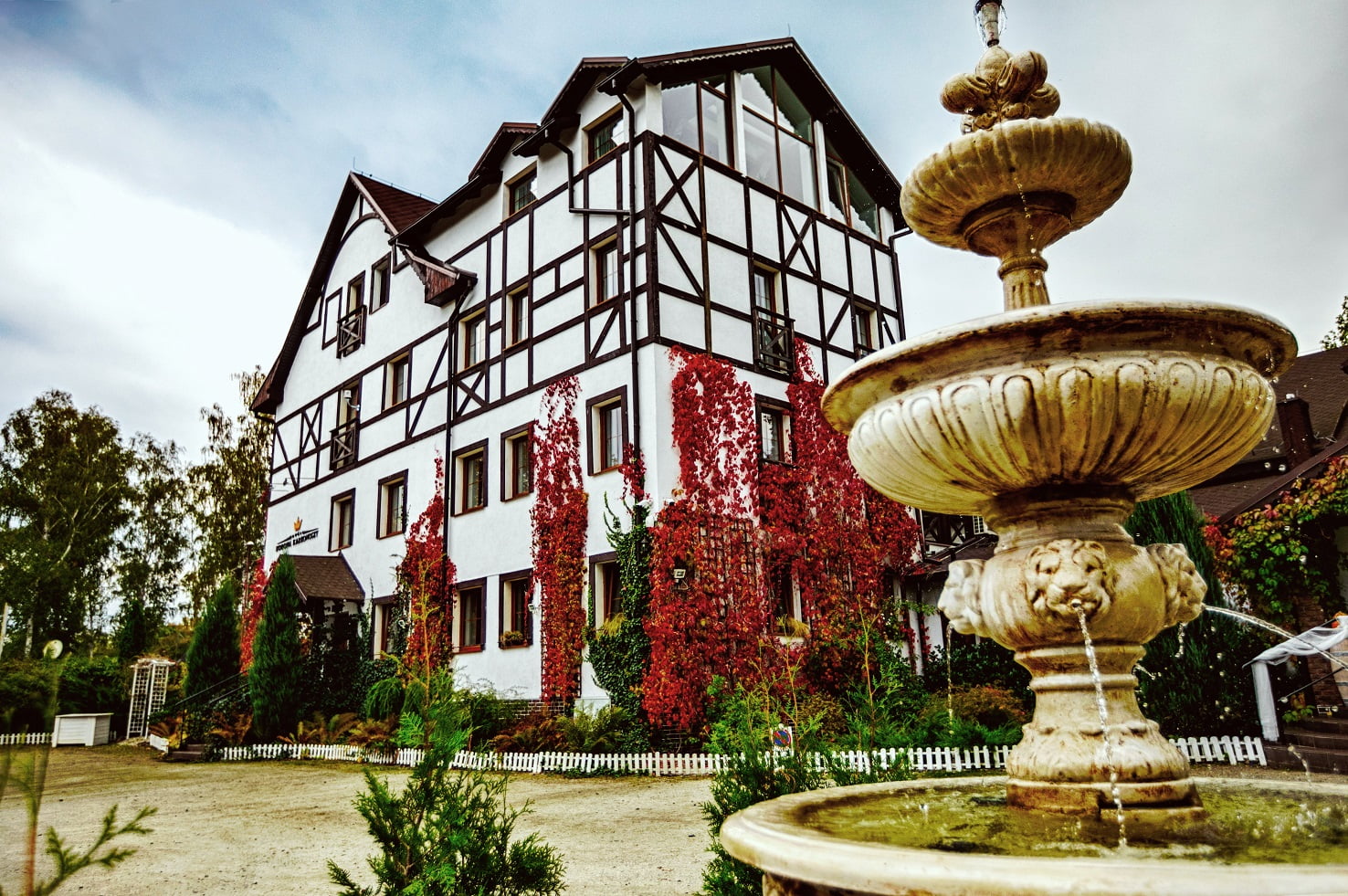 A wedding reception at the manor is the perfect choice for those who are looking for a classic and elegant setting. The magnificent interiors and charming gardens will provide the perfect backdrop for your big day. A manor house for a wedding provides a unique atmosphere. Young couples who feel a bit nostalgic for the times when - as they say - all women were beautiful, all men were gentlemen, and all children were polite, will perfectly get into this mood.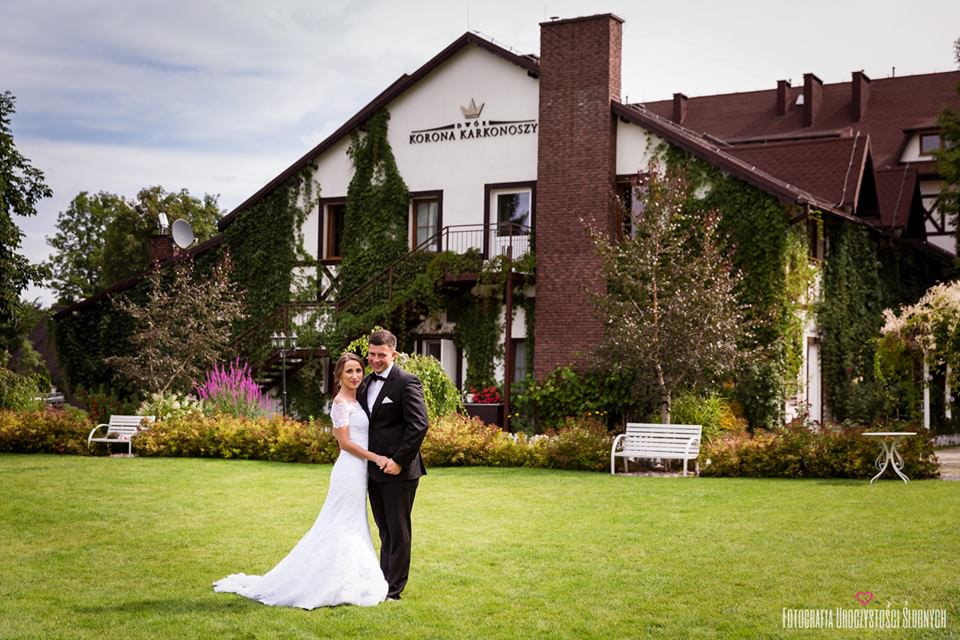 Place for a wedding - a manor house for a wedding
How to choose place for a wedding? Restaurants, ballrooms, wedding halls - there's plenty to choose from. But why not try something unique and stylish like retro-style wedding in a manor house. Such a place will surely delight guests and make them remember this day for a long time. Regardless of whether you want to organize an intimate meeting or a large celebration, the manor houses will meet your needs.
The wedding manor is the perfect place for a lavish wedding worthy of a royal couple. However, the manor house will also work well as a place for an intimate party. We will find such facilities in cities - wedding Wroclaw is just one of the examples, but also out of the way. In each case, it is worth emphasizing the retro atmosphere with decor - tasteful tableware, candlesticks with long candles and elegant decorations in your favorite style and colors. The eyes of guests will be pleased with the interesting architecture and original arrangement.
CTA block
Do you dream of a wedding in a manor house?
We invite you to Dwór Korona Karkonoszy - your wedding will be like a fairy tale!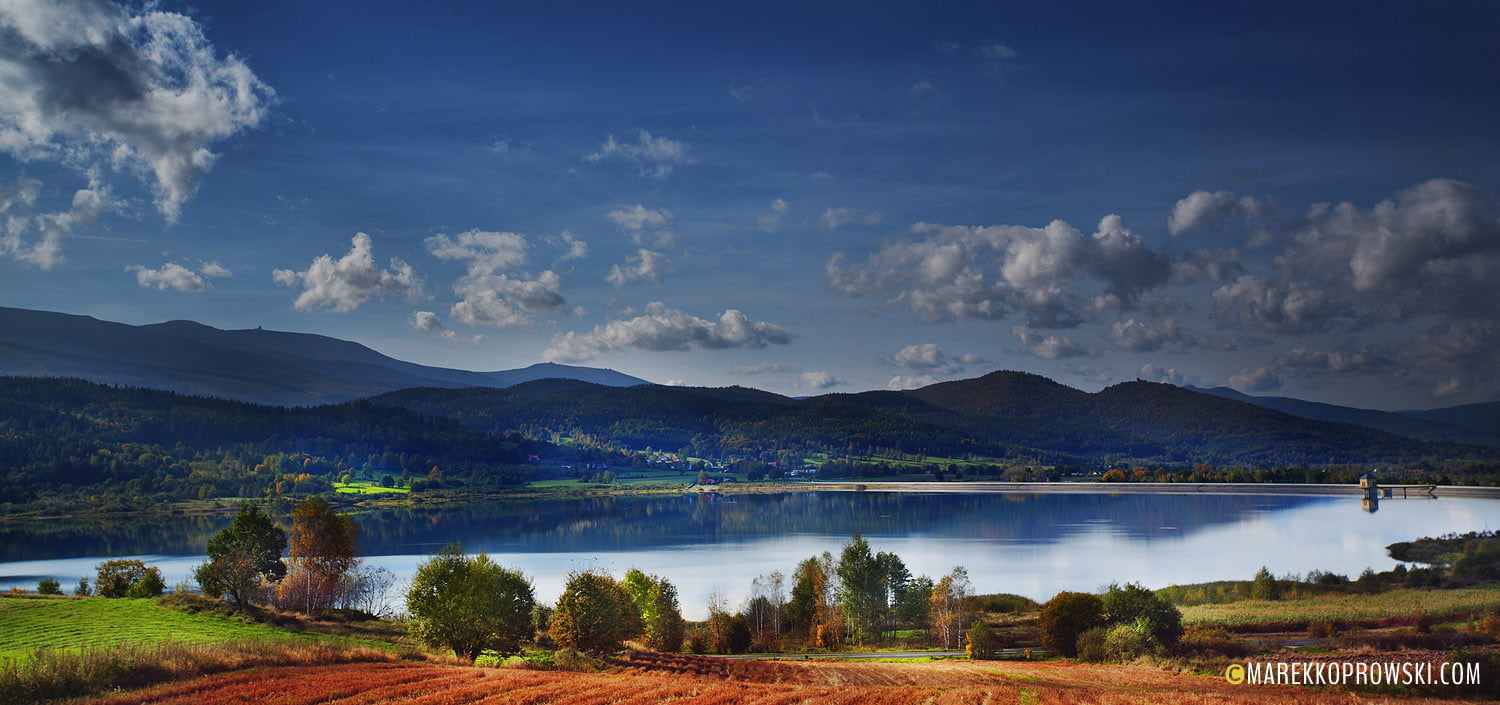 We are looking for the perfect manor house for a wedding - location and surroundings
Choice the perfect mansion for a wedding it's quite a challenge. The facility must meet your requirements and fully match your dream vision of the wedding day. Apart from the building itself, what is around it is of great importance. The sounds of the city or the noise coming from the busy road located right next to the facility can disturb the idyllic, manor atmosphere of your wedding reception. If you dream of a beautiful party in the bosom of nature, choose a facility located in a quiet, peaceful area, away from the city noise - for example, somewhere in the picturesque Karkonosze Mountains.
A wedding with a mountain view
The Giant Mountains are mountains with an extremely interesting, varied relief, which delight with their amazing climate, lush vegetation and unique landscapes. A wedding reception among majestic mountain peaks, snow-covered in winter and covered with intense greenery in summer, will be a great experience for you.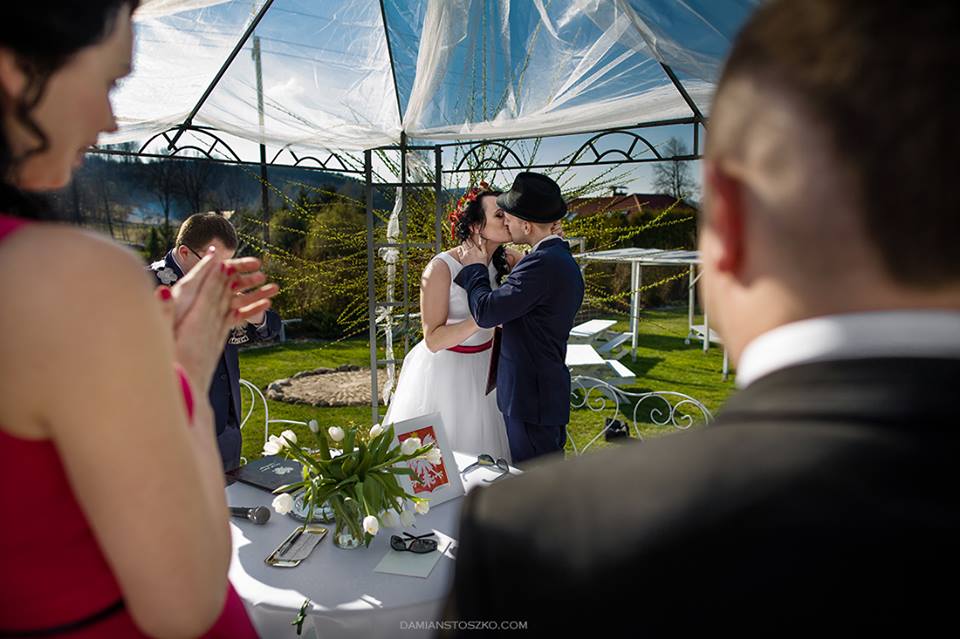 When choosing a manor house for a wedding, pay attention to whether there is an outdoor area on the premises where guests will be able to relax during the party. wedding garden it is also a perfect place to organize additional attractions for guests that will diversify the event and make it something special.
Dwór Korona Karkonoszy - the perfect mansion for a wedding
The Crown of the Karkonosze Manor is a unique place in Lower Silesia. The facility is located in a peaceful and quiet area, at the foot of the picturesque Karkonosze Mountains. Celebrating your wedding day in such circumstances will certainly be an amazing experience for you. The Court Ballroom impresses with its elegant design. The white, wooden ceiling hovering 9 meters above the floor and huge windows create a truly fabulous atmosphere inside. From the windows of the wedding hall there is a view of a beautiful garden with a fountain and a wealth of wonderful plants.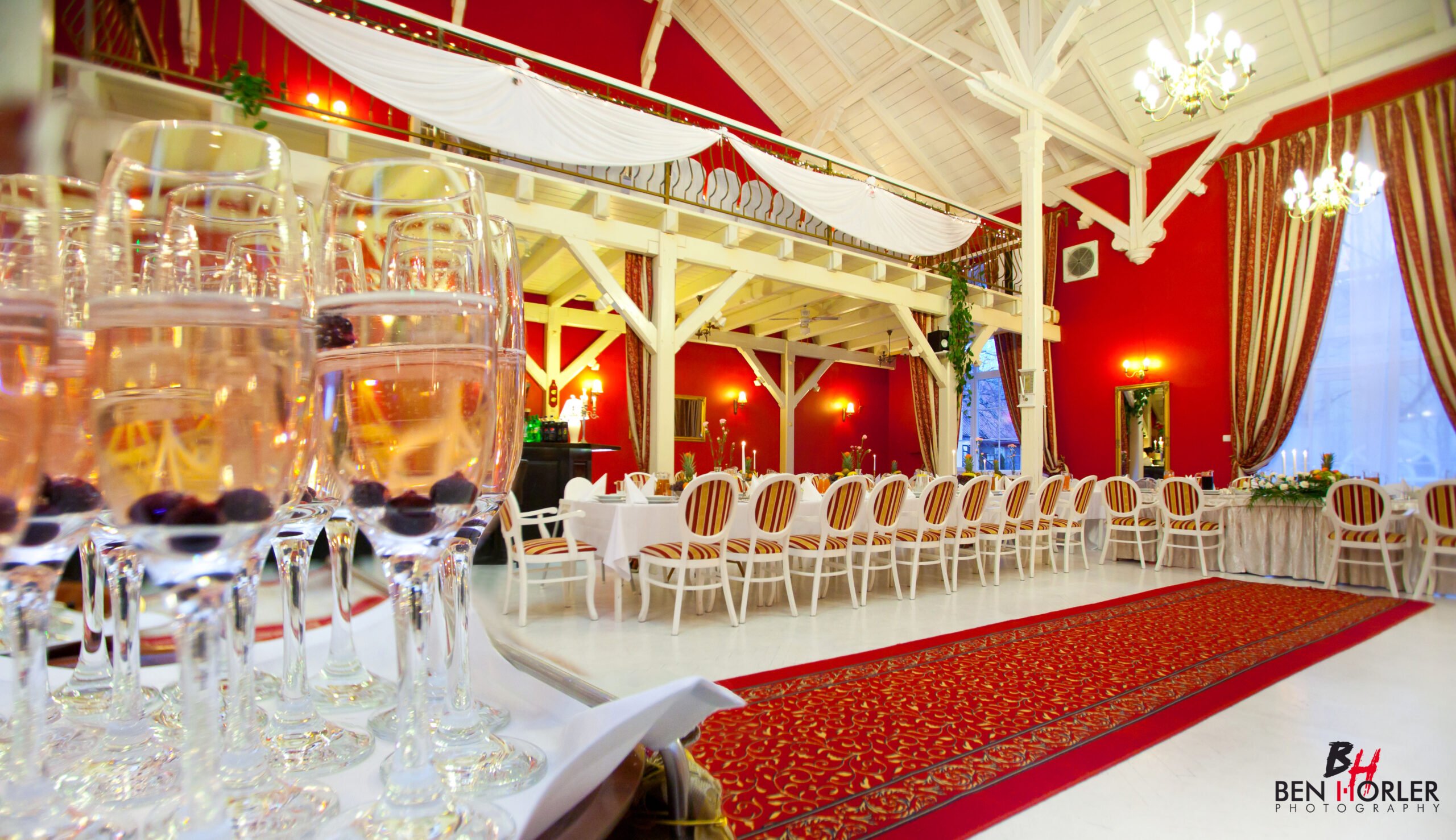 Manor house for a wedding - what to ask?
Surely you dream about your wedding being unique, one of a kind, refined in the smallest detail. So don't be afraid to ask. The manager, owner or service representatives of the hall will be happy to answer your questions, dispel any doubts related to the organization and course of the wedding.
Organization of the wedding
What to ask? In addition to basic issues such as the cost of the menu per person, the amount of the advance payment, the price of food for subcontractors and children, the fee for alcohol or the procedure in the event of a possible resignation, it is worth finding out:
is the honeymoon room included in the price,
how much is guest accommodation,
who bears the costs of possible damages,
does the venue provide cake, pastries, coffee service,
is it possible to organize additional attractions on the premises,
what is the cost of additional attractions such as a country table or a chocolate fountain,
how many people will fit in the room,
until which the party lasts / service works,
where is the kitchen/toilet located,
how is the issue of emphasis,
whether the manor house has an additional source of energy that can be used in the event of a failure,
what are possible table settings, what their setting looks like, whether the staff distributes vignettes, etc.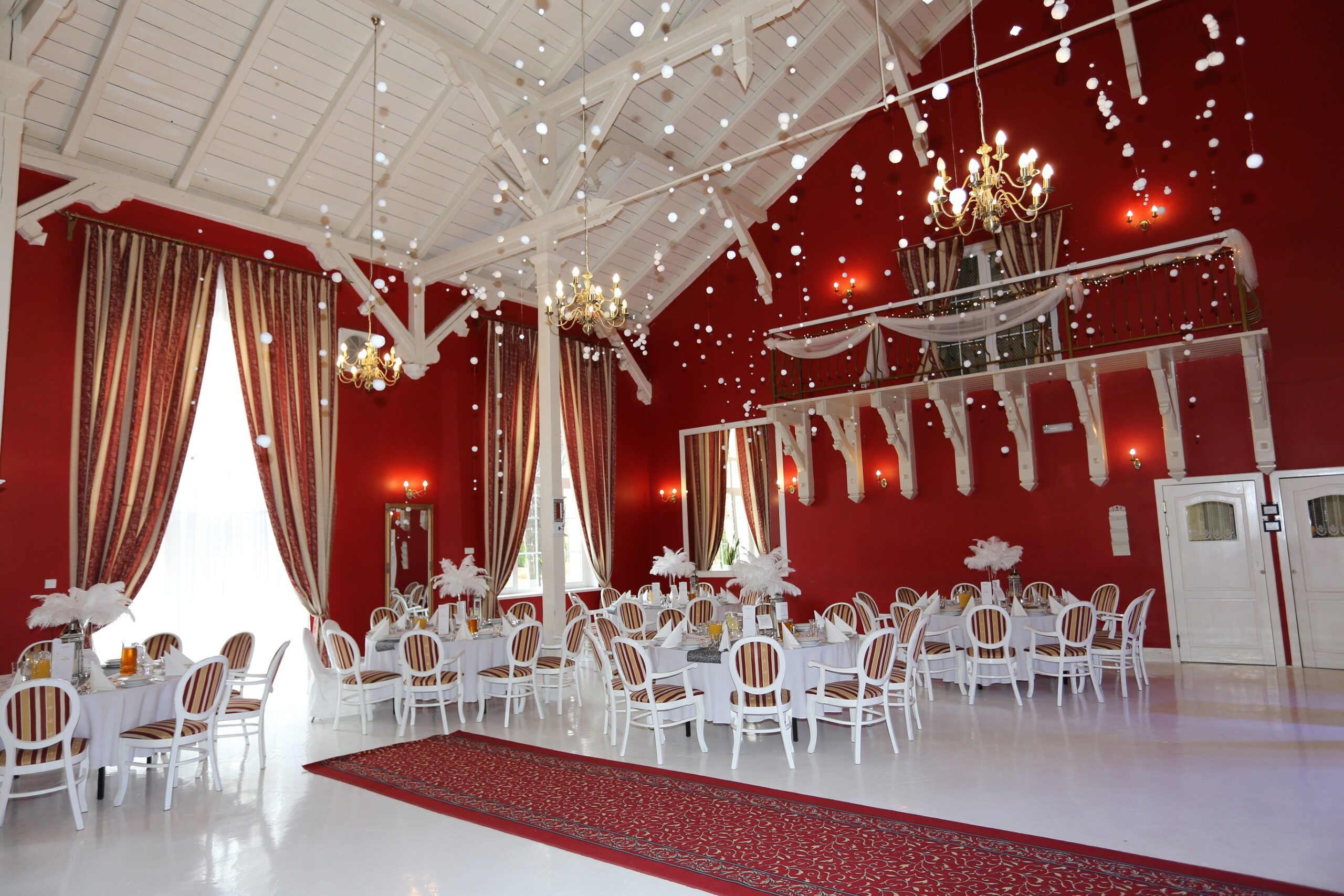 Organization of weddings this is a job for professionals. Therefore, contact with representatives wedding mansion of great importance. It is important that it runs smoothly and friendly. Be sure to take into account whether you receive answers to your questions quickly and whether they are complete. The quality of cooperation with the wedding venue has a huge impact on your preparations. And you don't want to worry unnecessarily, do you?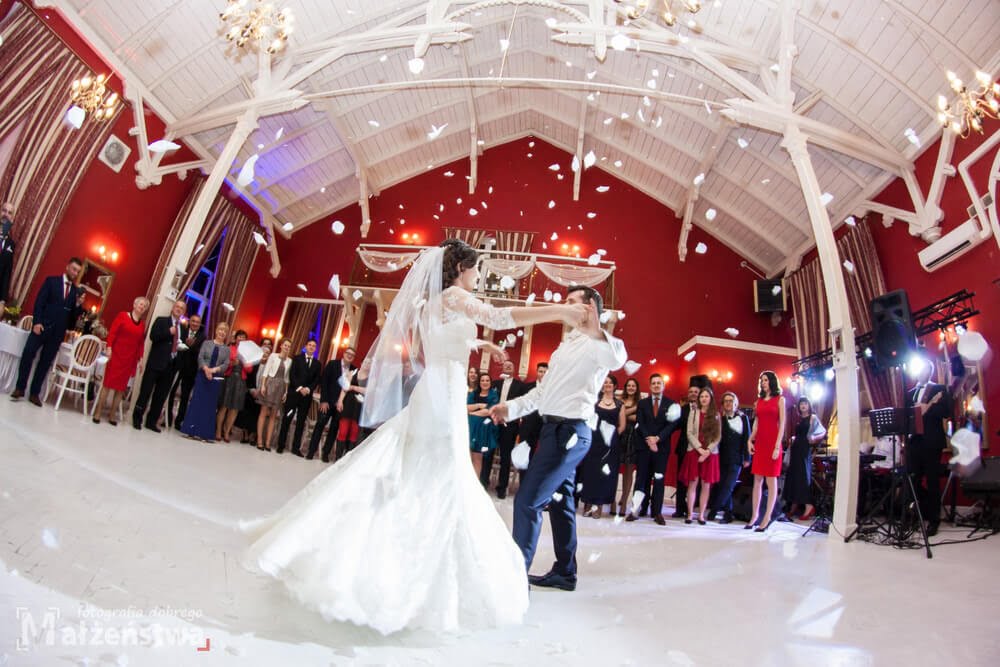 Wedding in a manor with overnight stay
Many wedding mansions (like wedding houses) offer accommodation for wedding guests and the young couple. It's a very convenient solution. And often used today, as most brides choose those wedding houses that actually meet their expectations, and not those that are just close to home. Therefore, weddings are more and more often away events. The upside is that a wedding away from home allows both the bride and groom and the guests to really get away from everyday life. And devote only to celebrating this special moment in a new, beautiful environment. Wedding hall Lower Silesia – fortunately, we usually find accommodation there.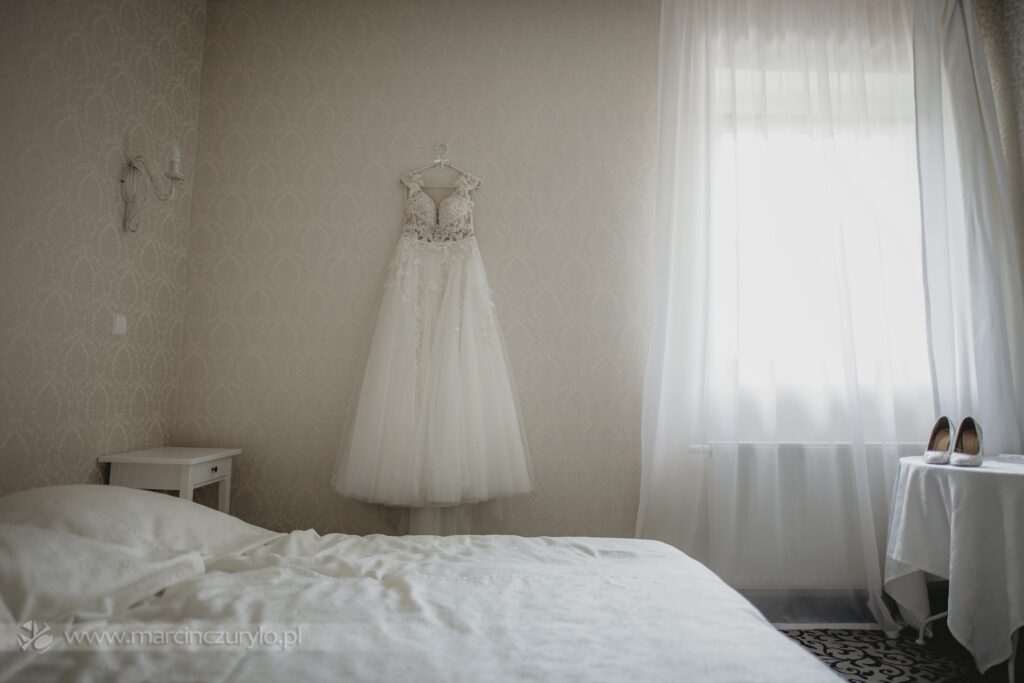 Accommodation in a wedding manor ensures comfort - you can calmly prepare for the wedding and reception, and during it parties rest for a while, if necessary, or change clothes. The next day, you can slowly celebrate breakfast and any after-party with guests, prolonging these unique moments a bit.
You only need to pay attention to the number of nights offered by the facility. Not all of them have enough rooms to accommodate all guests in the event of a larger wedding. Some wedding mansions are rather small objects, ideal for intimate wedding in the mountains or an elegant wedding banquet. By weddings for 100 people or larger, you need to think carefully about the venue for the wedding.
Weddings in Sosnowka
A wedding in the mountains this is the dream of many couples. Which mountains to choose for the ceremony and event? The majestic Tatra Mountains, the picturesque Pieniny Mountains, the wonderful Beskid Mountains or the raw Bieszczady Mountains? Or maybe one of the smaller ranges, such as the mysterious Wałbrzyskie Mountains or the mysterious Świętokrzyskie Mountains? You can arrange a wonderful wedding in each of them. However, it is the Karkonosze Mountains, due to their excellent infrastructure and beautiful landscapes, that seem to be simply created to serve as a background for wedding ceremonies.
The convenient location of Sosnówka means that we will find here a lot of guesthouses, hotels and manor houses. Tourism has flourished here for centuries, so this holiday village had a chance to expand. Sosnówka and its surroundings attract lovers of various cultures, art and cuisine. This means that there is no shortage of places with character, where you can enjoy both delicious food and beautiful architecture. Many of them have more than a hundred years of tradition, such as Dwór Korona Karkonoszy, located near the reservoir. We will find here the recently restored Court Ballroom, preserved in its original shape, 8 meters high! It is the perfect place for wedding events.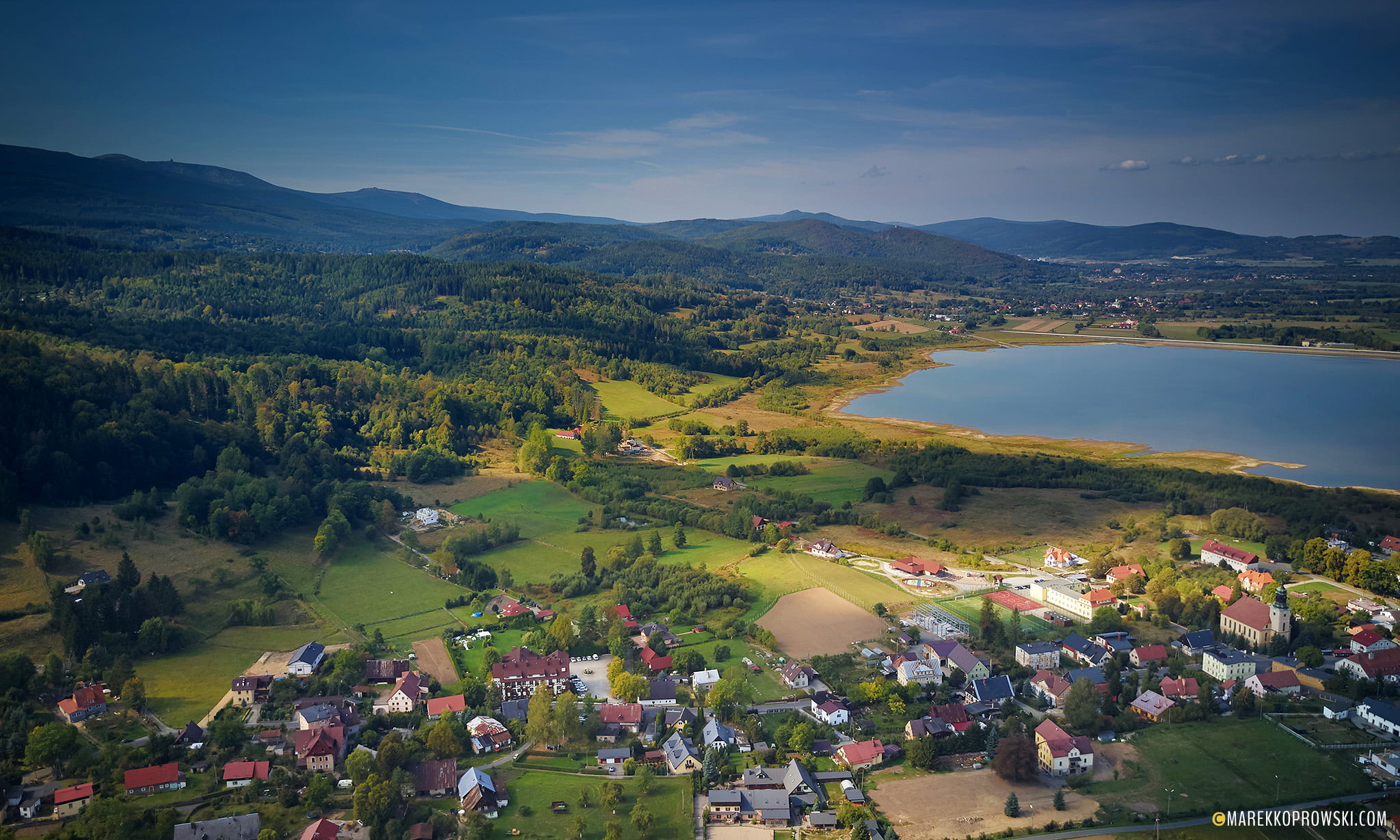 A manor house for a wedding - what theme to choose?
Before you choose a specific manor house for your wedding, think about the style in which you want to organize your party. Theme it binds the whole wedding together, puts everything together. Therefore, each element of the event should be consistent with the chosen theme - from the inside wedding hallthrough all decorations, to small elements such as vignettes, table numbers or wedding attractions.
Rustic wedding
What leitmotif fits a wedding in a manor house? Dworek is a perfect place for subtlety and naturalness rustic wedding. Many properties have a rustic feel. Wooden tables and chairs, subdued colors and plenty of natural materials – the interiors of manor houses perfectly match the rural character of the rustic style.
Such a wedding cannot miss delicate wild flowers, twigs and green plants, jute strings, candles and small lights that will create a romantic atmosphere in the interior. It is worth complementing the arrangement with light and airy decorations in subdued colors - white or beige lace, elements made of natural wood and the like.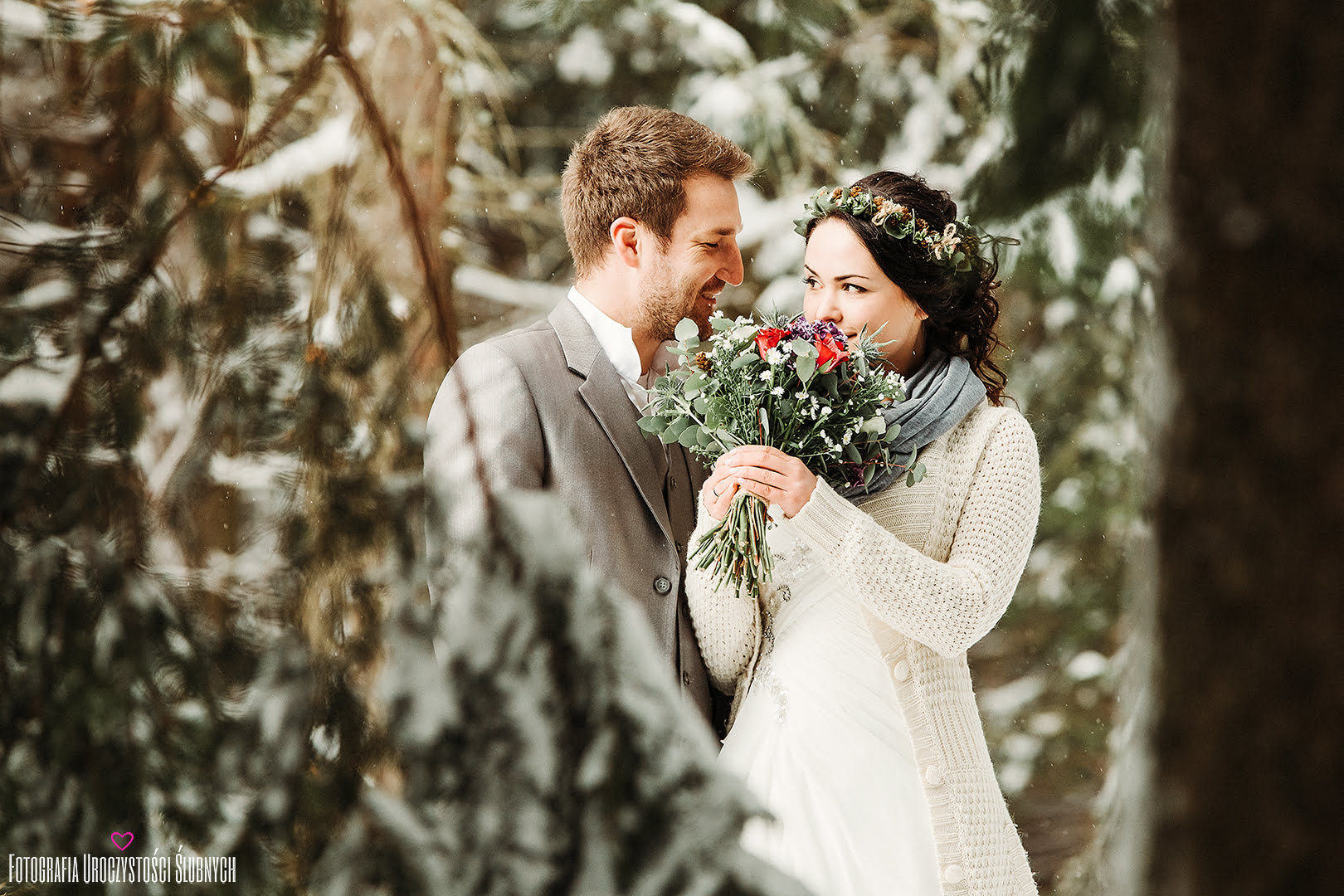 Manor house, manor house - wedding in a place "with a soul"
Mansions and country houses this is probably the most atmospheric place for a wedding. Not as stark as fortified castles and not as intimidating as sumptuous palaces. And at the same time, they have that elusive "something" that creates the atmosphere of a given place. In them we will feel the atmosphere of old parties and elegant balls ... We will almost see those lavishly laid tables and young ladies with tickets in their hands, waiting for some young man to book a waltz with them.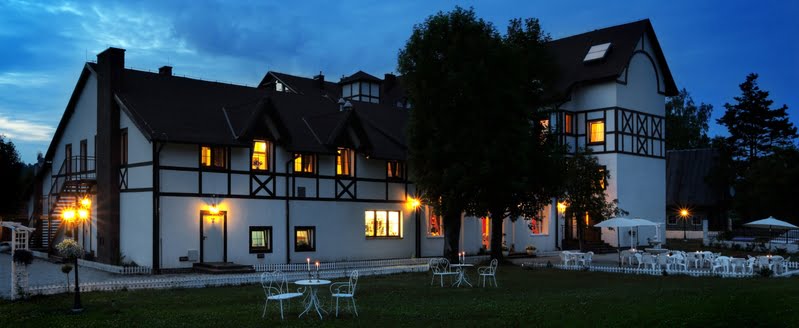 Once, they were inhabited by the nobility, both the wealthier ones and not much difference in terms of possessions from richer peasants. But it had its ancestral seat - the station or manor house, as they were called in the past. That is, a spacious residential house in the countryside, built until the 1920s throughout the territory of Poland at that time. And even today, in contemporary architecture, we will find many variations on the subject of a Polish manor house. So we can look for both an original, though of course renovated, manor house for a wedding ball, as well as organize a party in a modern facility. Although the latter is unlikely to delight us with the echoes of old parties and feasts, because he simply did not witness them. It is worth betting on authenticity if we are looking for it magical wedding venue.
CTA block
Are you looking for a place for a unique wedding?
Contact us today to start planning your dream day…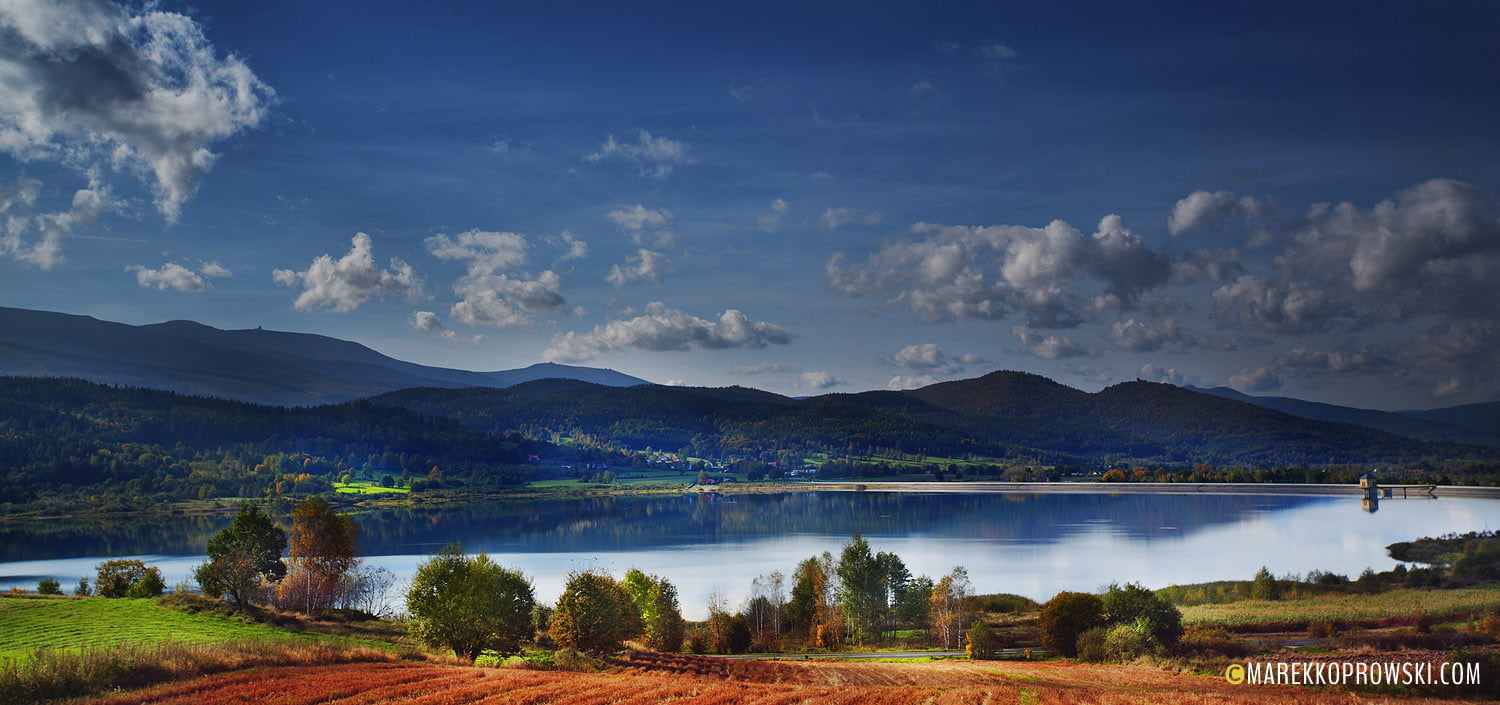 A glamorous wedding
Not every manor house for a wedding is kept in a rustic style. Many of them impress with their dignity and elegance. In such a place, it is worth organizing a lavish glamor party. Wedding and glamor style wedding it is ubiquitous splendor and luxury combined with extraordinary elegance. Shining ornaments, beautiful tableware, delightful roses or peonies in glass vases, long candles in tasteful candlesticks and rich gold or silver accents - i.e. exclusivity in a wedding form. A fabulous wedding arrangement will take you and your guests into an amazing world. A world full of magic and romance.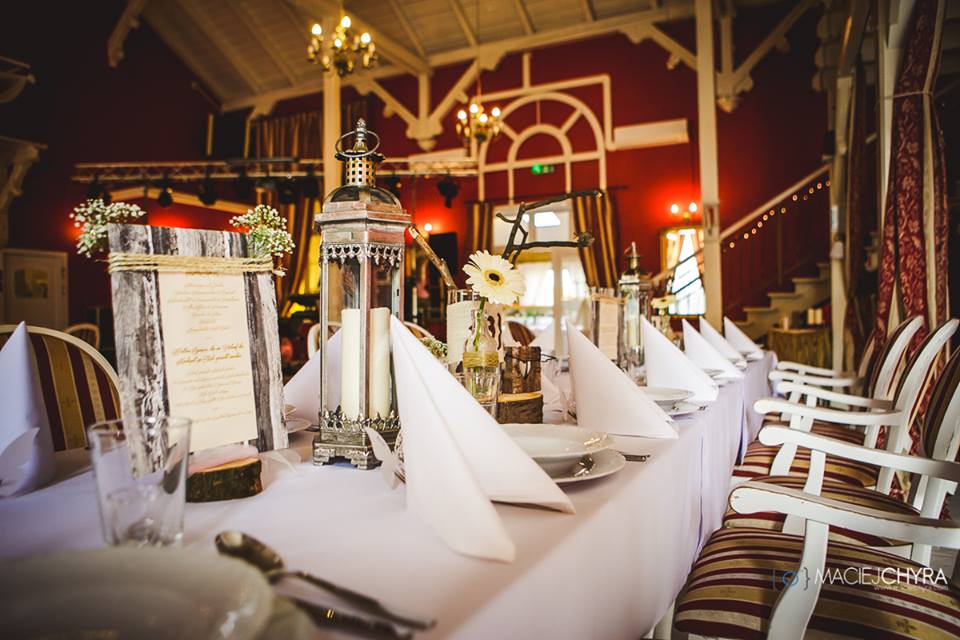 If you like splendour, and yet the glamor style is not quite appealing to you, go for it wedding in the mansion. Their decor is usually a combination of elegant cosiness with unconventional elegance. Mansions for a wedding they often draw inspiration from the decorativeness of rural residences in various regions of Europe. Retro style weddings – only in the manor! What do we expect from them when it comes to interior design? You can create an unforgettable and sophisticated atmosphere with stylish decorations in the colors of bottle green, deep navy blue, royal burgundy with the addition of gold and silver. The dark palette of colors, modeled on the interiors of the previous era, fits perfectly to a manor wedding.
Retro style wedding mansion
The wedding court and the outfits of the Bride and Groom
A wedding in a manor will allow the bride and groom to dress up in the spirit of former eras. The bride in a lace dress with a rich veil, the groom in a tailcoat or frock coat - isn't this an attractive vision? Retro in a stylish edition will be perfect!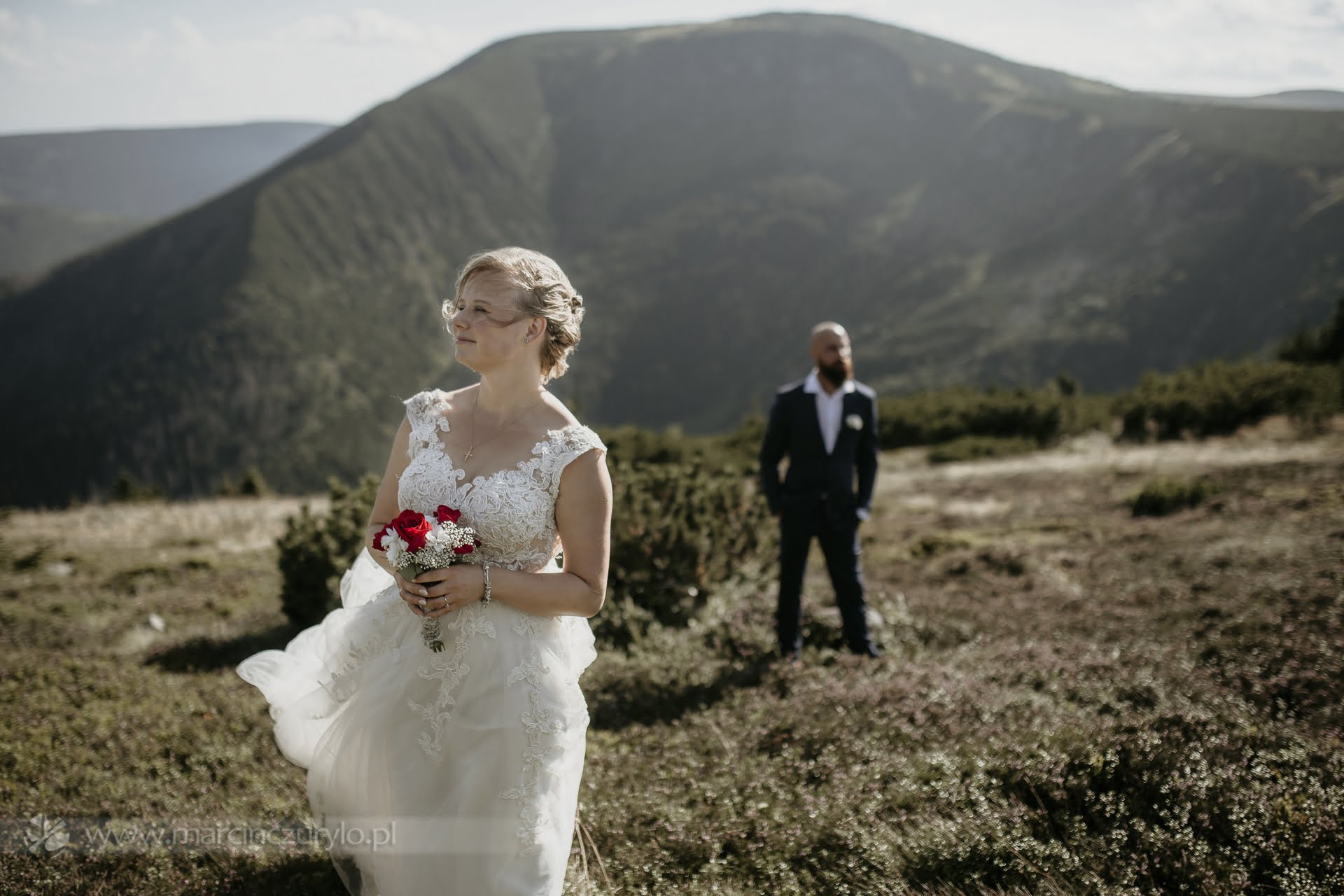 Wedding in a manor - what to do with a wedding?
What to go to the wedding and on wedding in the mansion? Instead of a modern limousine, it is worth choosing a carriage or a carriage. In winter, if ours wedding mansion lies in the mountains, you can use sleds as a means of transport. We will drive them in style in front of the wedding mansion, arousing the delight of guests.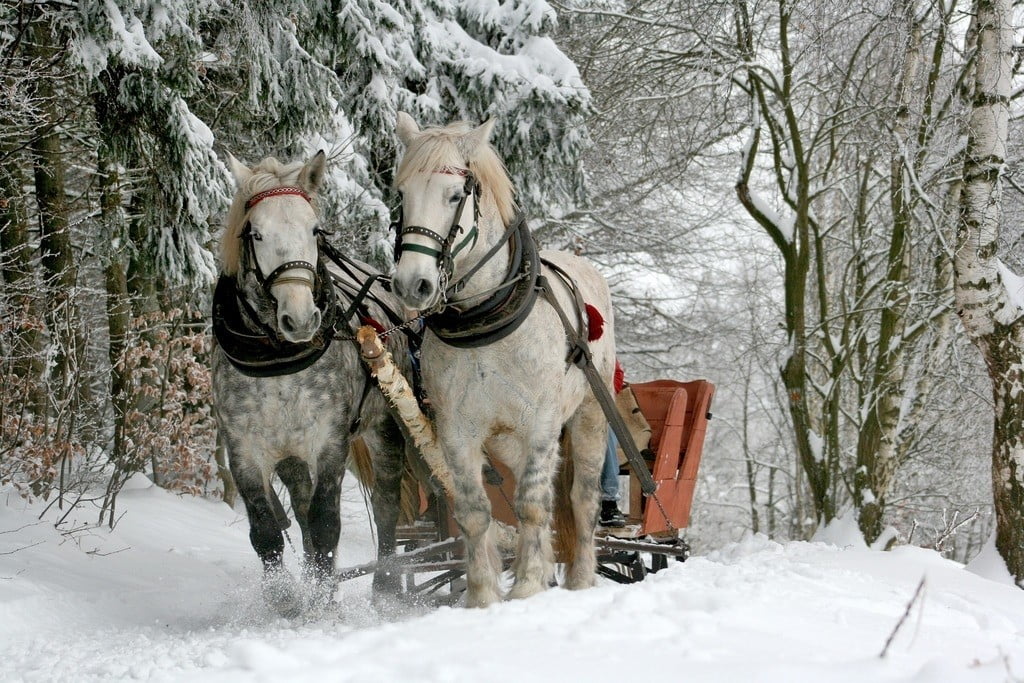 But you can choose an even more unusual way to get to the wedding and reception if party will take place in the Karkonosze Mountains, in Sosnówka or in the vicinity. What? litter! This is an old tradition in these parts, dating back to the 19th century, when the "Corps of guides and porters of sedan chairs" was established here. Its members mainly dealt with carrying tourists to the mountains, even to Sniezka! The stations were located in Karpacz, Sosnówka, Sobieszów, Piechowice and Szklarska Poręba. Now this way of moving around the mountains is used during weddings. Young couples are brought to the wedding in a litter to the nearby chapel of St. Anna. Thanks to this, during the wedding reception in the manor, we will feel even more like we have moved to the times of the belle époque ...
Fairy-tale attractions for a wedding in a manor
what would it be wedding party without carefully selected attractions for guests? Sometimes even a simple country table can do a good job. Additional attractions will diversify the party, providing guests with the power of unique experiences (in the case of a country table - impressions and taste sensations).
What attractions are suitable for wedding in the mansion? It all depends on the chosen theme. On rustic wedding a sweet wooden table cannot be missing. The table should include delicious desserts in bright colors - cupcakes with white icing, pieces of various cakes with a wealth of seasonal fruits and delicacies layered with sweet cream cream.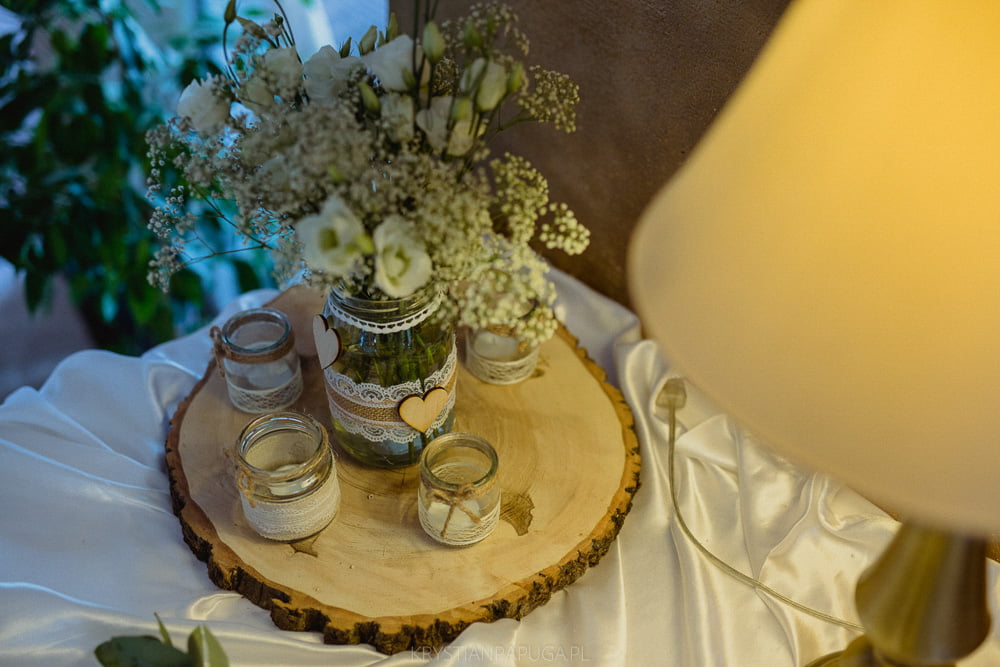 A manor house for a wedding - attractions for guests
An interesting attraction for a rustic wedding is a DIY photo booth, i.e. a replacement for a classic booth. Posing against a wooden wall decorated with delicate flowers and green garlands is a guarantee of great fun. Ready photos will be a great souvenir from this special day.
A glamorous wedding is a great opportunity to organize a live cooking show. What is the attraction? An experienced chef at a special stand prepares an exquisite dish from a selected cuisine of the world, explaining the individual steps at the same time. The show can be enriched with culinary curiosities, as well as tasting the prepared dish.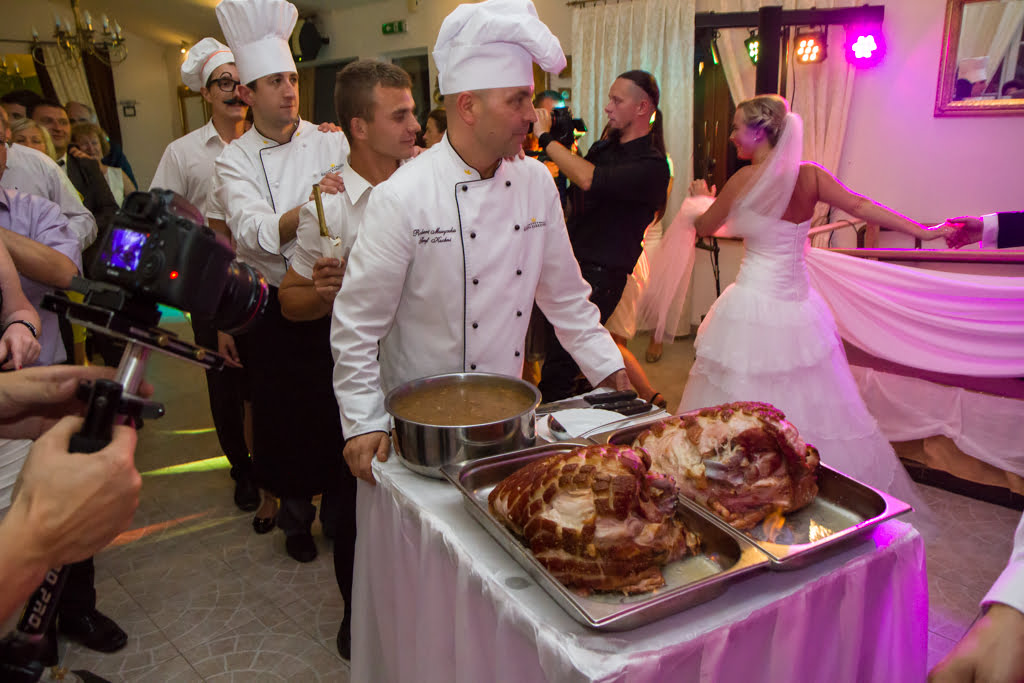 Another wedding ideas for elegant attractions are:
drink bar with a bartending show,
elegant chocolate or alcohol fountain,
prosecco van.
A wedding is a symbolic beginning of a long road that you will travel as husband and wife. That is why it is important that it is a unique event - the one you have always dreamed of. Take this into account when choosing mansion for a weddingas well as in the subsequent stages of planning this amazing day. Remember that wedding planning should be something pleasant, not a hectic bustle, full of stress and unnecessary nerves. Approach all decisions calmly and with an open mind. Follow your dreams and don't be afraid to ask if you don't know something. Hall for the wedding This is a really important element of wedding fun, so it's worth choosing wisely.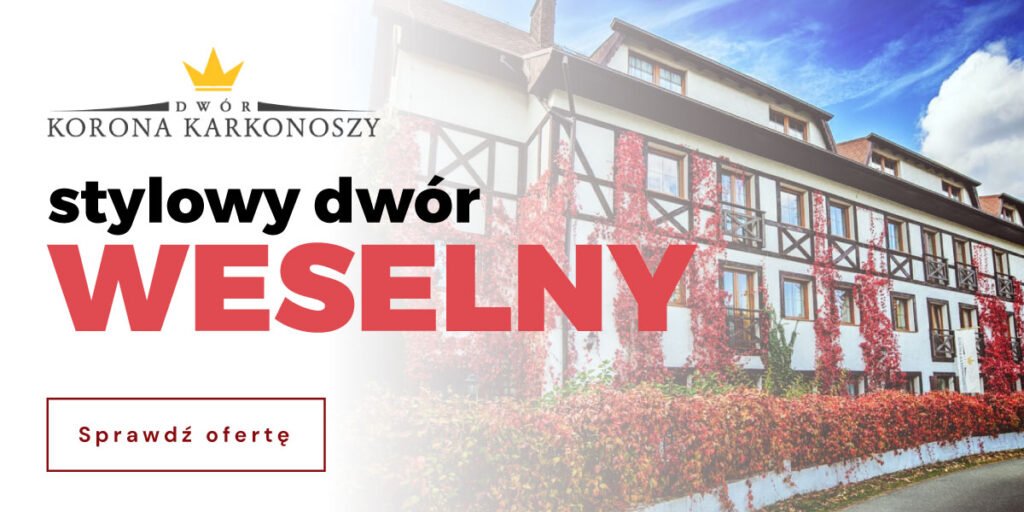 Manor house for a wedding - dishes
How wedding in the mansion, it is necessarily a kitchen from the times of our great-grandparents! Old Polish cuisine, using mainly vegetables and various types of groats, will perfectly match the current fashions. After all, we host more and more vegans and vegetarians at weddings. And carnivores will certainly be happy to try buckwheat stuffed cabbage with mushroom sauce or white fish soup. Or Kachotta with baked pumpkin and goat cheese. And the soups? Autumn pumpkin soups, summer cucumber cold soups, spring vegetable soups or winter, warming lentil soups - let's focus on regional and seasonal cuisine. As in the times of our great-grandparents, let's use what is readily available. It is an ecological action and - what is also important! - economic.
Attractions for the palate…
It is worth recalling that in the Karkonosze region we will find small breweries that produce noble beers using traditional methods. In addition to tasting local cheeses and curds - made of sheep's and cow's milk, seasoned with herbs from local meadows - it is worth organizing a beer feast for wedding guests.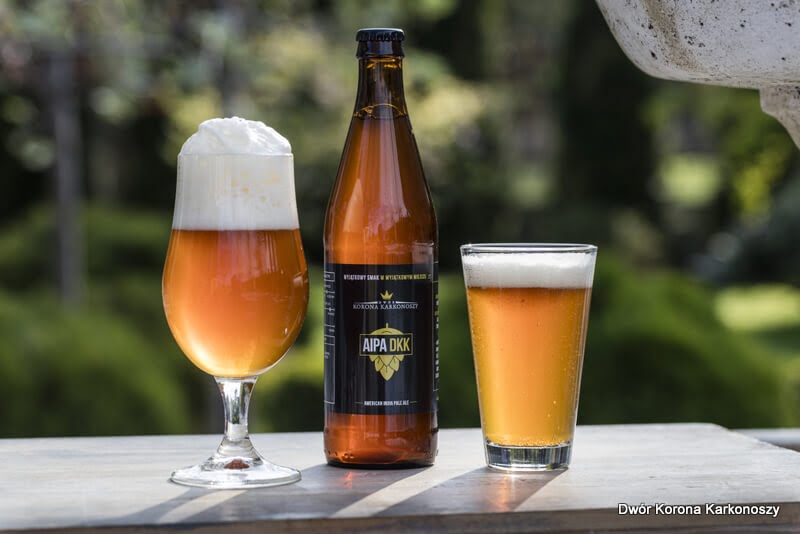 Wedding mansion
Do you want to have a unique wedding that your friends and family will never forget? Weddings in mansions are the perfect way to achieve this! These wonderful places are the perfect backdrop for any retro-style celebration. From antique furniture and beautiful gardens, to classic decor and delicious food, the mansions offer everything you need for an unforgettable wedding.
We understand that no two weddings are the same. That's why we offer a range of services that can be tailored to your specific requirements. Whether you want us to take care of everything from start to finish or just need help with certain decisions, we are here for you.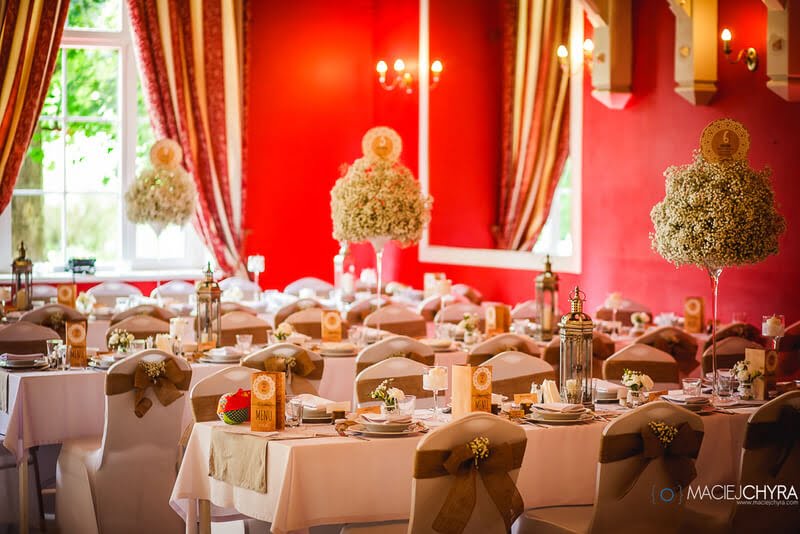 We have several great banquet halls that are ideal for a ceremony, drinks reception or wedding breakfast. And ours honeymoon suite is the perfect place to prepare for that big day.
Frequently Asked Questions
A manor house for a Karpacz wedding?
In Sosnówka, right next to Karpacz, there is a popular and stylish manor house for weddings. In addition to the wonderful gardens and regional cuisine, there is also an over 100-year-old, restored ballroom, perfect for a wedding in the mountains. Dwór Korona Karkonoszy is a leading center of wedding services in the Karpacz region.
A wedding in the mountains?
The mountains are one of the most popular wedding venues. No wonder, because the wonderful views and unique atmosphere encourage young couples to organize their celebrations in the mountains. For example, in the Karkonosze Mountains, where the wedding will certainly be successful. Numerous manors, palaces, hunting lodges offer a whole range of wedding services. It is worth choosing an interesting place, entrust the preparation of the entire ceremony to professionals, and enjoy the upcoming day yourself.
Where's the wedding?
Where to organize a wedding? This is one of the first questions couples ask each other when they decide to get married. A wedding at home or a wedding away? This is an important decision. More and more often it is the charm of the place, an interesting location and an interesting wedding house that make young couples choose this and not another place for a wedding, and not its proximity. After all, a wedding is organized once in a lifetime and everyone wants the ceremony and fun to take place in a charming place.
Wedding hall Lower Silesia?
The region of Lower Silesia abounds in wedding houses, wedding halls and restaurants where you can organize a wedding party. This is a comfortable situation for young couples, because they have a lot of choice. It is easier than in other parts of the country to find a free date in the wedding hall. In addition, one of the venues for the wedding will certainly meet their expectations, even if they dream of a theme wedding or wedding with a theme and want the room's decor and the style of the surroundings to match their vision of the wedding.