What town in the Giant Mountains offers tourists, wedding guests and participants of company events beautiful views, peace and quiet? And at the same time the possibility of active recreation? Sosnówka, a historic holiday resort near Karpacz, offers its guests all this.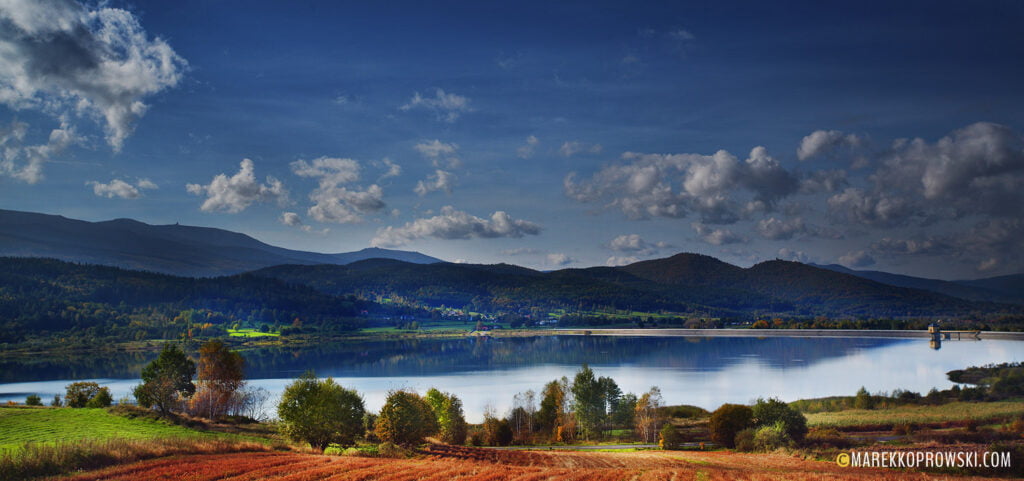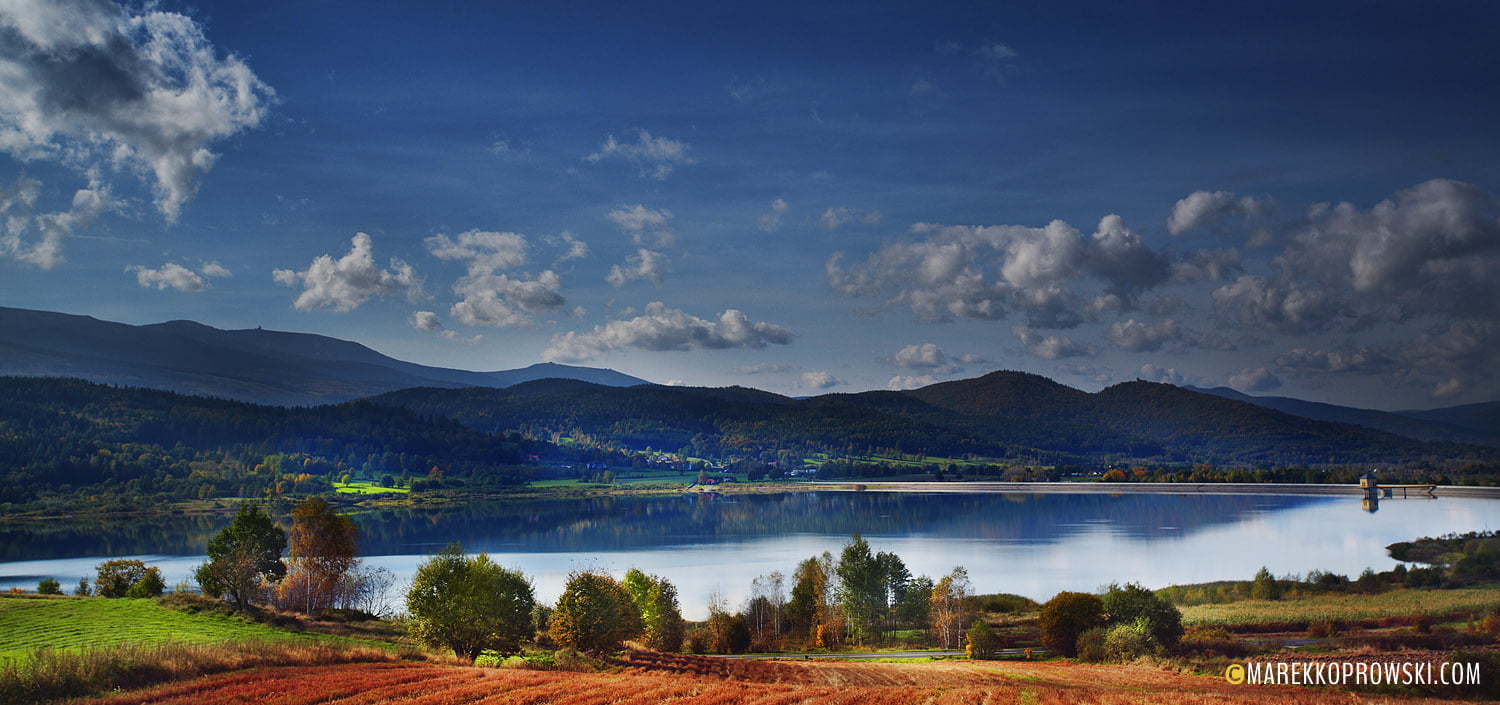 Sosnówka – a holiday village near Karpacz
It is a town located at the foot of the Karkonosze Mountains on the Sosnówka reservoir. Sosnówka it is a large chain-type village. Houses were built on both sides of the main road that ran through the village. Sosnówka it actually borders on Karpacz, and the distance from Jelenia Góra to Cieplice is only 7 km. The village is an attractive place for tourists who appreciate peace, closeness to nature, and want to admire the mountain peaks and water from the windows of the hotel or guest house, not more buildings.
Sosnówka – location
The village is located on the border of the Karkonosze Foothills and the Jeleniogórska Valley, at an altitude of 370-720 m above sea level. It is surrounded by three granite peaks:
– Pulpit (630 m above sea level),
– Skiba (749 m above sea level)
– Grabowiec, with porphyry veins (784 m asl).
It is a large, highly fragmented village, divided into Sosnówka Dolna and Sosnówka Górna. The latter almost touches the nearby Karpacz. Sosnówka - its location is excellent, it's a great starting point for trips to the mountains.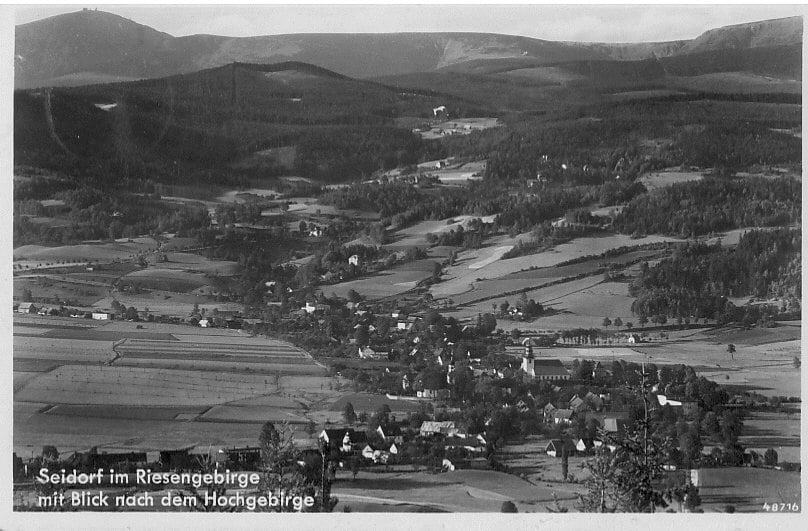 Tourist trails in Sosnówka
Sosnówka offers several hiking trails. The main tourist trails in Sosnówka it is the yellow and black trail. According to the PTTK markings located at the church in Sosnówka Dolna, the yellow trail leads to Jelenia Góra through Staniszów. In the opposite direction, this trail leads to Chapel of St. Anna (approx. 1.1 h - 45 min) and Miracle Spring, and further to Karpacz and the Temple Wang. The black trail leads to Przesieka. There is a public transport stop in the same place, so you can only cover this route one way. Sosnówka hiking trails - there is a lot to choose from!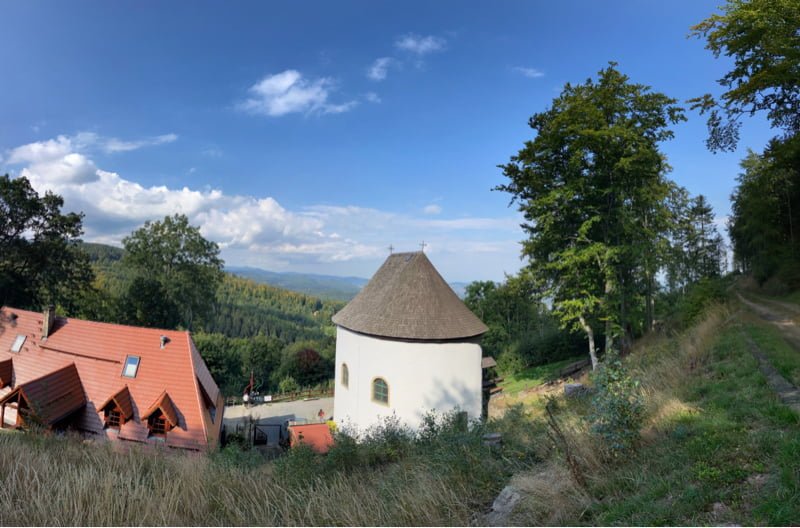 Hiking around Sosnówka can also mean shorter walks - it is very easy and pleasant to walk from the village to Prince Henry's Castle or around the lagoon.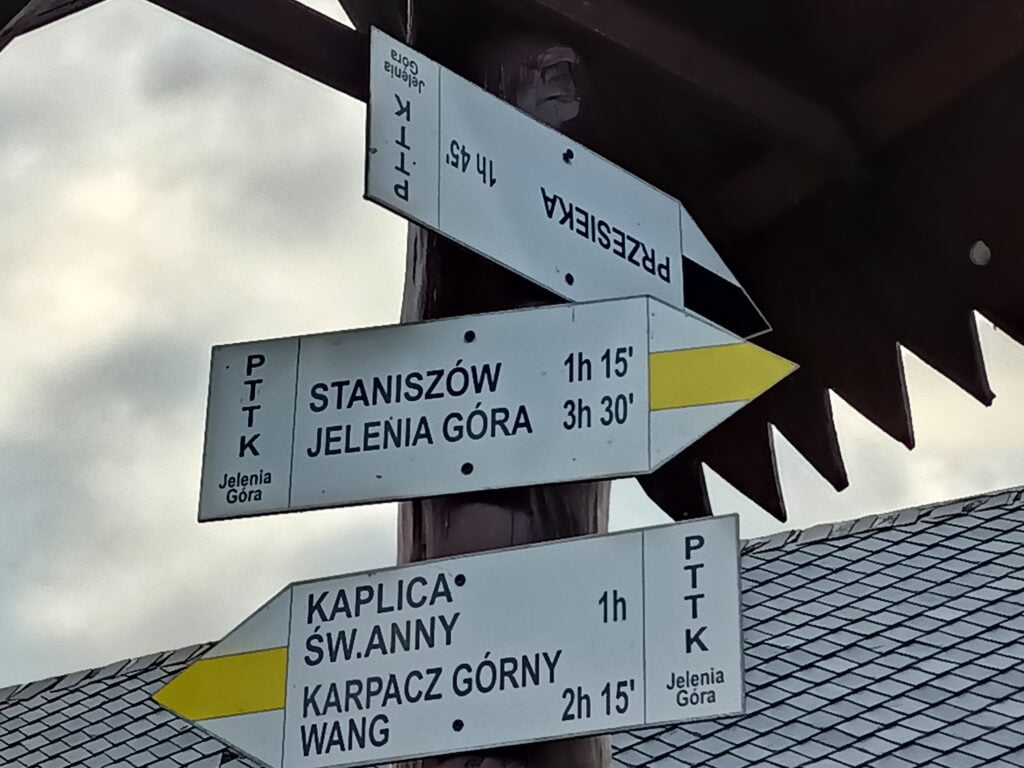 The route Sosnówka - Patelnia
Sosnówka, a magical place in the Karkonosze Mountains, offers tourists many attractive trails. They are suitable for both hiking and running training. What distinguishes them from other Krkonoše trails is the small number of tourists on the trails. And this gives us peace of mind while communing with nature.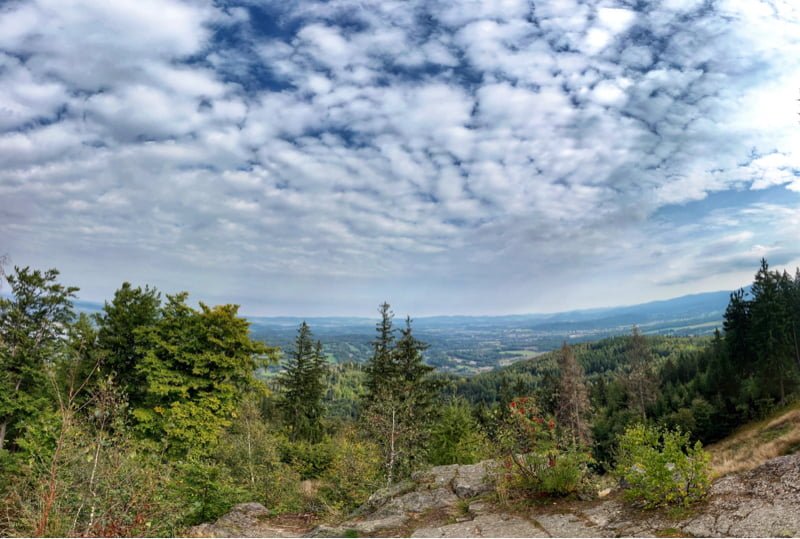 The starting point of the Sosnówka – Patelnia trail
As a starting point for our hiking trips, let's choose a bus stop near the Church of the Sacred Heart of Jesus and Our Lady of the Gate of Dawn in the center of the village. The Sosnówka – Patelnia route is an 8-kilometer trail with an elevation gain of about 400 meters. This is a trail of medium difficulty, guaranteeing beautiful views and visiting interesting and literally magical places in this part of the Karkonosze Mountains. From the bus stop, we go up the road to the village of Czyrzepy. After about 800 meters we come to a sharp turn to the left uphill. However, we choose a shortcut, following the trail straight and entering the street with the same name - "Na Shortcut". A few hundred meters of the road is definitely a steeper climb, but much safer than moving on a busy road.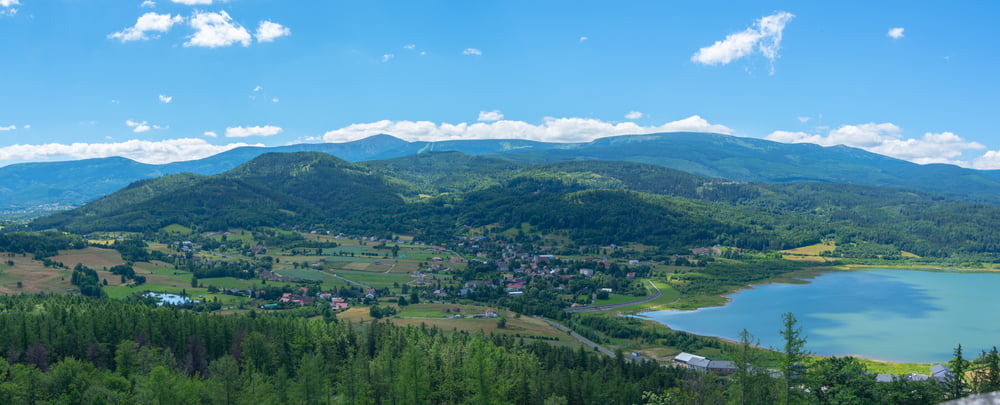 The second stage of the Sosnówka – Patelnia route
After reaching the road we were traveling earlier, i.e. the street of Czekarzepy, we go to its other side. turn left along the trail. The forest path will gently lead us to the most difficult part of the trip, i.e. the steep approach to Dobre Źródła and the Chapel of St. Anna (700 meters long and elevation gain + 140 meters). From the inscriptions on one of the stones by the spring, we learn that it was already known in 1212. In fact, a spring springs under the altar in a nearby chapel, while in front of it there is only a decorative water intake.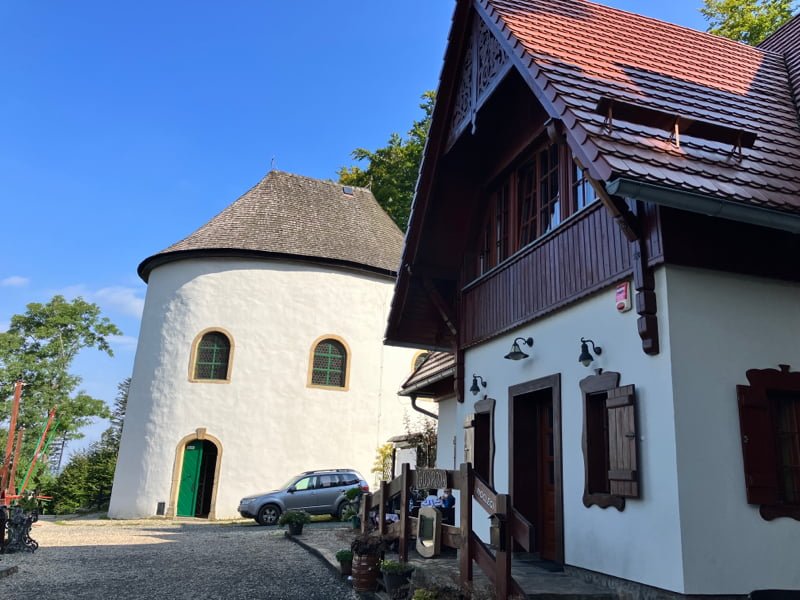 If someone wants to experience happiness in love, it is enough to take spring water in their mouth and go around or, preferably, run 7 times around the shrine. It's important to do it in the right direction. After the lap, we can rest, admiring the beautiful views of the Giant Mountains and the Jeleniogórska Valley. Next to the chapel there is the "Przy Dobrym Źródle" inn, where we can warm up and have a snack. Going up the stairs by the inn, we continue our journey along the trail to the right and we reach the "Lubuszanin" holiday house, which has its glory days long behind it.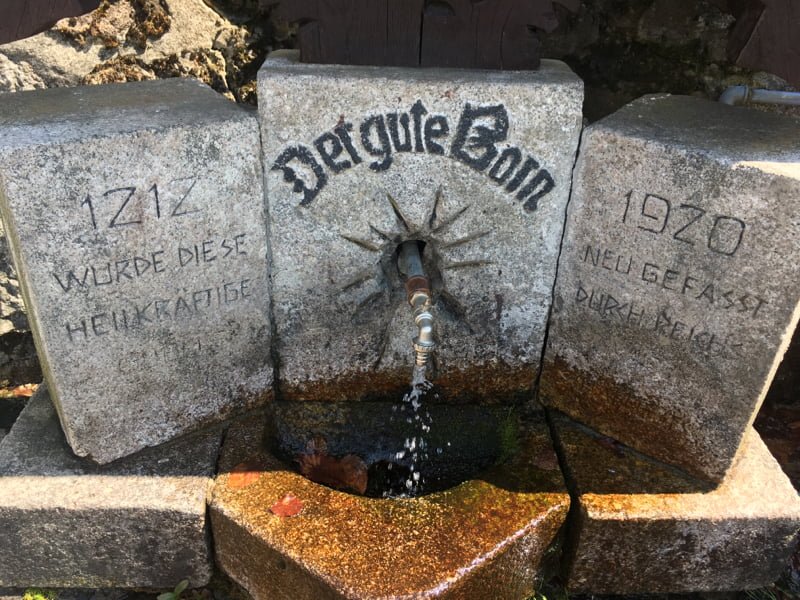 A beautiful view of the Giant Mountains from the Sosnówka - Patelnia route
After walking a few hundred meters you will reach a large meadow. Then we will see a beautiful view of the Giant Mountains and the queen of the Polish Sudetes, i.e. Śnieżka. This is half of our journey and one of the many rewards for our efforts. In the meadow, the trail turns left. Going uphill, we are approaching the highest point of our trip - the magical rock called Frying Pan. Here we will be able to regain the power lost during the climb. A large rock, about 10 meters high, owes its name to the flattened top. The entrance to its top, i.e. the stairs carved in the rock, is on the right. It is necessary to go there, because it is a place emanating with magical energy. The point with the strongest emission was marked with a metal rod driven into the rock. An additional factor that will definitely give us strength is the beautiful view from the top of the Jeleniogórska Valley. According to legends, it was on this rock that the witches of the Karkonosze Mountains held their sabbaths.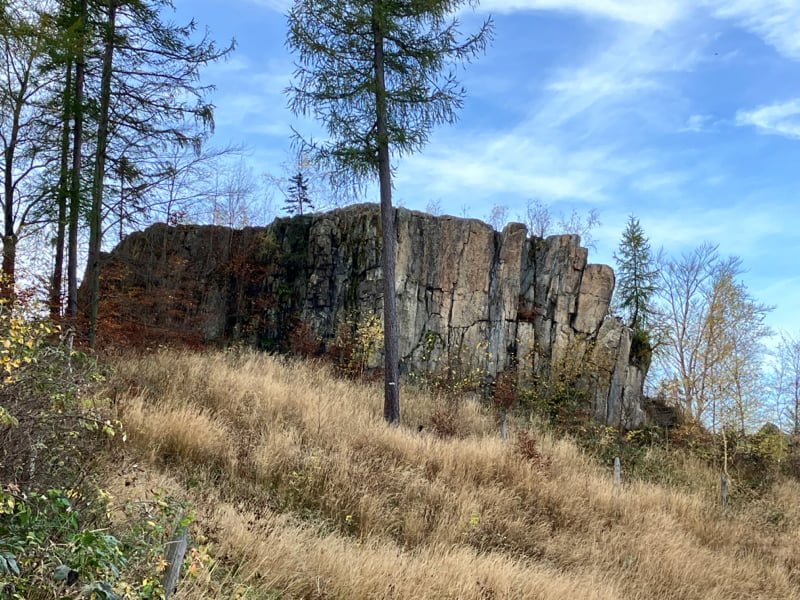 Destination - Frying pan
After resting, we set off down the trail. Unless someone wants to try to climb a forest path several hundred meters uphill and wants to reach the Grabowiec peak, 748 meters above sea level. After reaching Grabowiec, we return the same way to the trail. Now, going down 3.5 kilometers, we return to Sosnówka. As already mentioned, an amazing advantage of moving around the local trails is the small number of tourists, thanks to which we can commune with nature in peace and quiet. However, for this reason and taking into account your own safety, before setting out on the trail, it is worth getting acquainted with the map and downloading the GPX track to a navigation device (phone, watch).

Sosnówka – Karpacz distance
Sosnówka and Karpacz are practically connected with each other. They are only 8 km apart, which means that the drive takes about 10 minutes. There are also buses, thanks to which you can quickly and comfortably travel from one town to another. In addition, in Sosnówka we will find a tourist trail that will lead us straight to Karpacz. It starts in Sosnówka Dolna, runs through Grabowiec with the Chapel of St. Anna, and then goes further, to the temple of Wang and finally to Karpacz.
Sosnowka Reservoir
One of the biggest attractions Pine trees there is a huge lagoon of the same name, ie the Sosnowka reservoir. It's artificial reservoir, also known as Sosnowka lake, put into use in 2001. Its creation greatly changed the landscape of the village. The lagoon is an emergency source of drinking water for Jelenia Góra, and at the same time it is a retention reservoir. The plan to make Sosnówka a recreational reservoir is still valid, which will certainly increase the attractiveness of both the village and the entire region. Lagoon Sosnówka it is fed by the waters of three nearby streams: Czerwonka, Sośniaka and Podgórna. It is a truly picturesque place where you can admire the beautiful landscape of the Karkonosze Mountains reflected in the water in peace and quiet.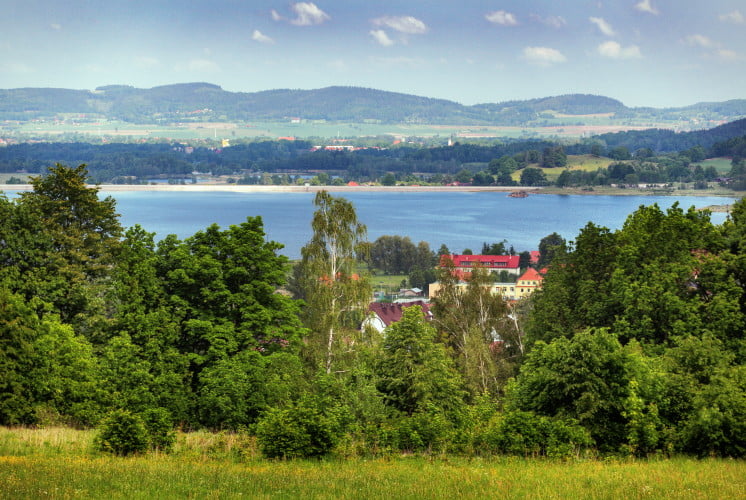 Zalew Sosnowka hotel
Sosnówka thanks to the reservoir, which was created several years ago, it is developing even faster than before this investment. In the vicinity of the lagoon, more and more holiday resorts, apartments and hotels are being built, offering their services to both individual tourists and guests at corporate events or wedding receptions. Wedding halls in the mountains they are truly unique!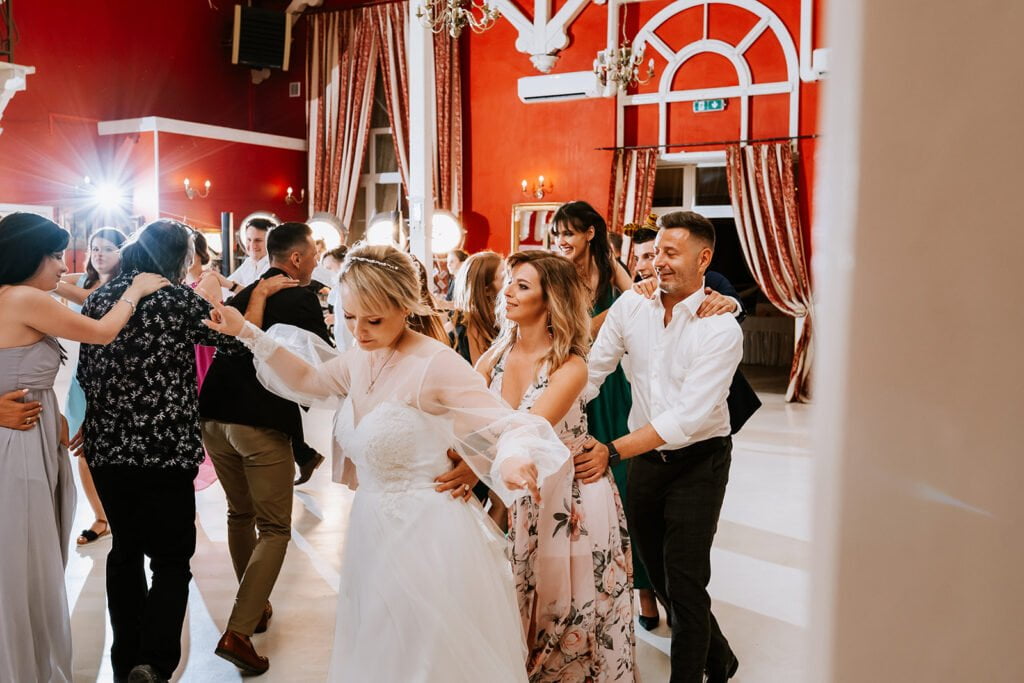 In addition to newly built facilities, historic manors and villas, full of extraordinary charm, are being renovated, for example The Crown of the Karkonosze Manor. This over 100-year-old building has been thoroughly restored and, like many others in Sosnówka, creates a unique atmosphere of this place.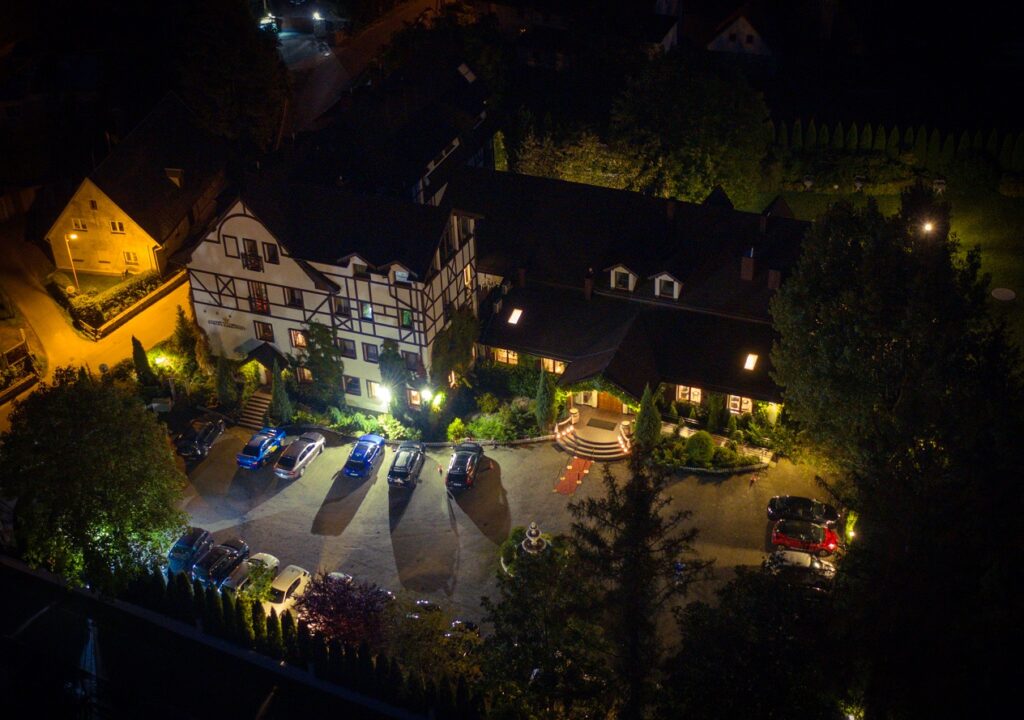 Sosnówka hotel, Sosnówka accommodation, Sosnówka restaurants - in this town you will find a wide range of facilities ideal for organizing all types of parties or for a quiet rest with friends or family. Places such as Sosnówka apartments or Sosnówka accommodation with board also constitute a large part of the local offer.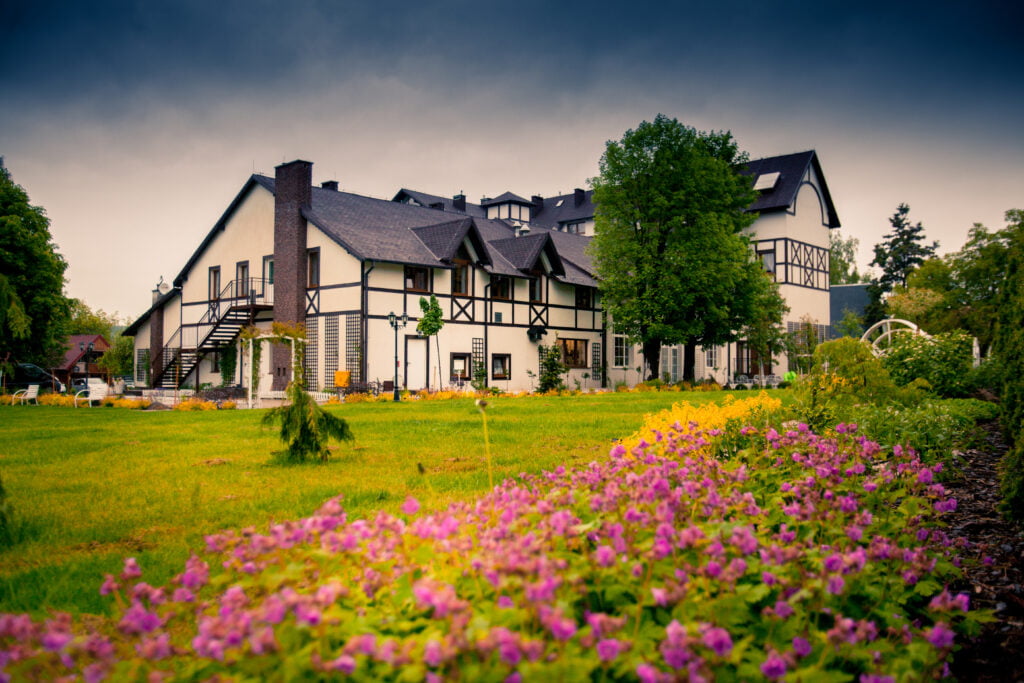 Sosnowka attractions
What attractions does it offer Sosnówka? In addition to the majestic mountain peaks and the beautiful lagoon, there are also other attractions, such as the altar in the Church of St. Martin, the ruins of Prince Henry's Castle or the Happy Spring at the Chapel of St. Anna.
CTA block
Corporate events, weddings, baptisms, communions…
Only in Sosnówka!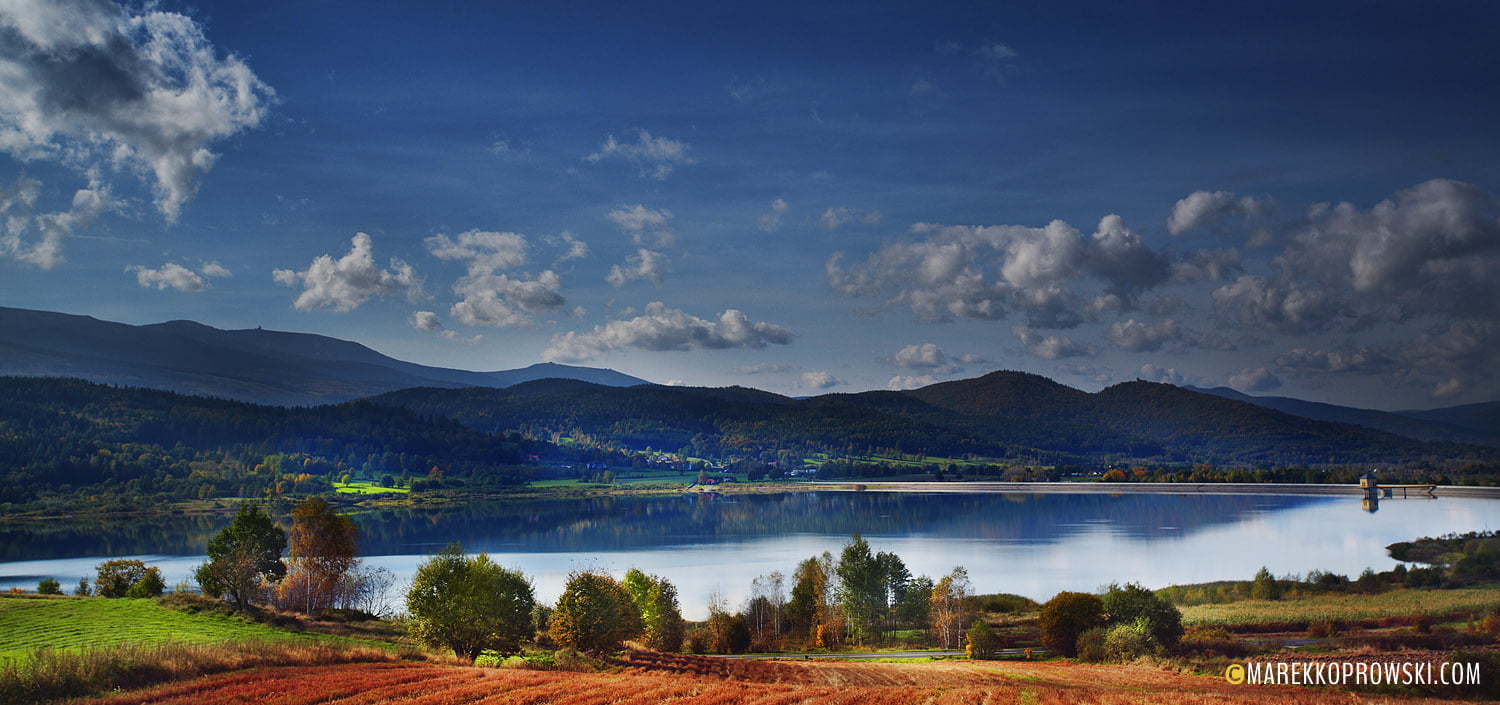 Sosnowka attractions it is also beautiful, old forests ideal for hiking and cycling. We can also come across mysterious wilderness and forest lakes. The great advantage of Sosnówka is the lack of crowds of tourists. Beautiful trails remain almost empty, which allows you to enjoy the mountain climate. Sosnówka is great as a holiday resort, where there are numerous holiday homes, boarding houses and excellent hotels. The development of the village can be seen with the naked eye - many new resorts, hotels and investments have been built for several years.
Magic chakra…
In addition, there is a nearby Sosnówka chakraa place of power, a magical place. Legends say that long before the appearance of man on Earth, the Hindu god Shiva threw seven magic stones in different directions. Where they fell, divine energy began to emerge. These places are called chakras. One of them is located in the Grabowieckie Rocks group. These three rocks, reaching a height of 35 meters, were the place of ancient cults.
One of them is unique - large and so flat that its shape resembles a frying pan. Hence its name. People have always felt a magical power in this place, which at the same time aroused curiosity and some anxiety. As a curiosity, it is worth mentioning that when in 1697 Count Schaffgotsch wanted to see the nearby mountains, he took an exorcist with him for fear of this ancient power! Regardless of whether we believe in the places of accumulation of cosmic energy or not, it is worth standing on this stone and looking around. There is a beautiful view of the Karkonosze Mountains, the Jizera Mountains, the Jeleniogórska Valley and Rudawy Janowickie.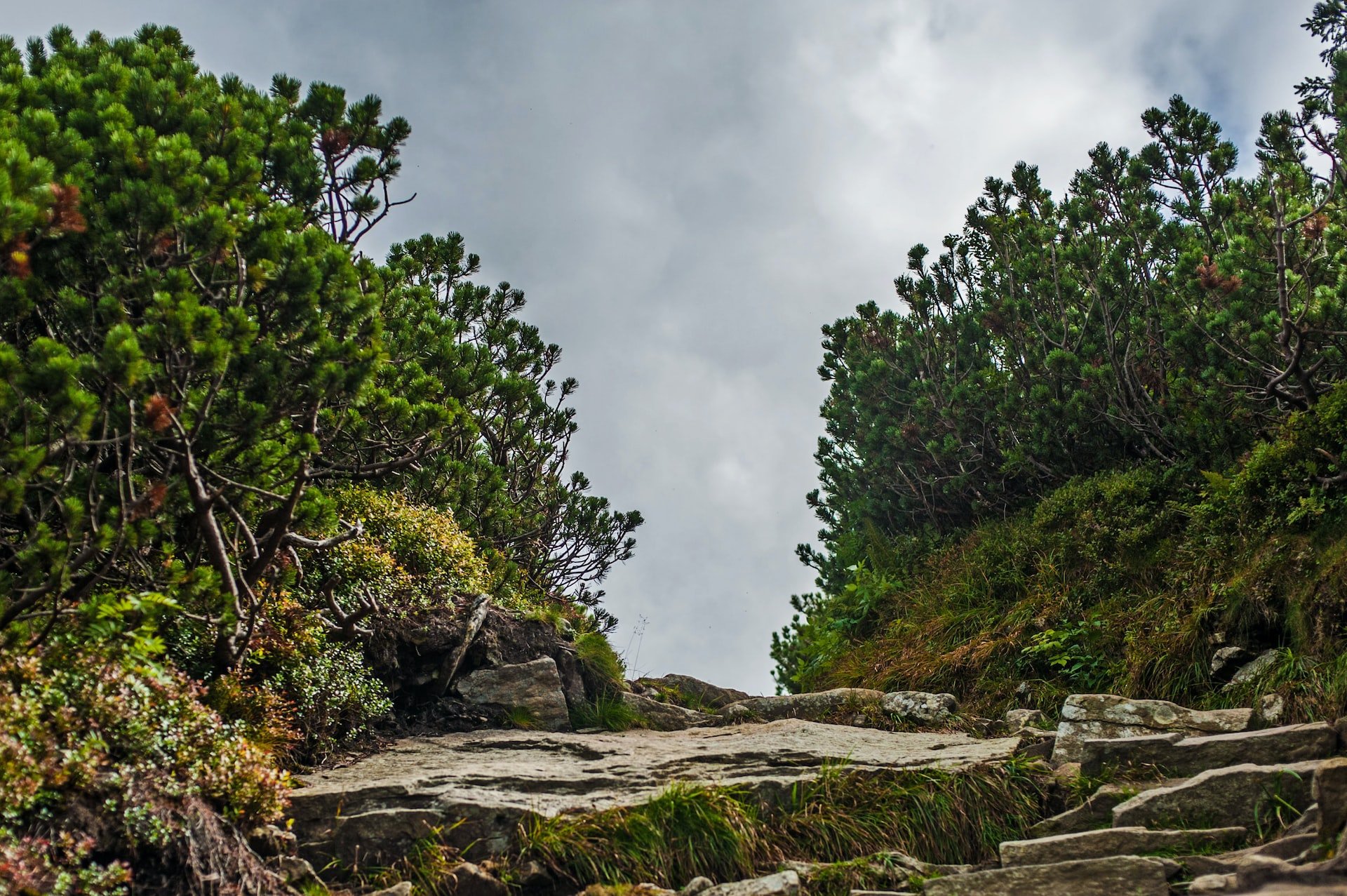 Sosnovka Hotels
Sosnówka it is beautifully situated. By the lagoon, with a view of the mountain peaks and the Castle of Prince Henry I Chojnik Castle. Surrounded by old forests with charming lakes, near picturesque waterfalls. No wonder that it attracts tourists who need accommodation and catering facilities. Already at the end of the 19th century, investment in the development of tourism in Sosnówka began to be built, summer villas and boarding houses were built. Since then, Sosnówka offers a variety of apartments for every budget. The question arises Sosnowka hotel - what to choose? Just search Sosnówka accommodation or Sosnówka accommodation with meals? AND maybe Sosnowka restaurants? Either way, we're sure to end up somewhere magical...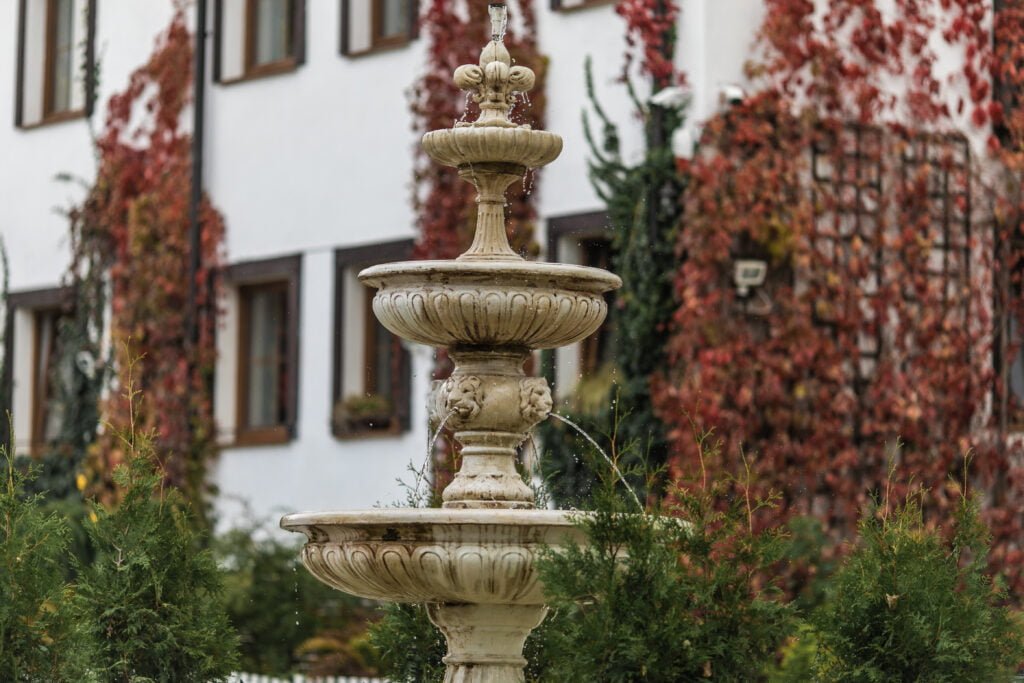 So regarding accommodation – Sosnowka has a lot to offer. Too parties company and various types of events often take place at the foot of the Karkonosze Mountains. Hotels Sosnówka offers various - you can choose from many interesting facilities - both historic and emerging today. Especially if we are looking for places where we can relax or have fun in the rhythm of slow, it is worth looking for a hotel in Sosnówka.
What is worth seeing in Sosnowka?
Sosnówka attractions - in Sosnówka and in its vicinity there are many places worth seeing. Castles, palaces, temples, natural attractions - all this attracts tourists who want to relax like a magnet.
St. George's Chapel Anna
Prince Henry's Castle
Chojnik Castle
The manor house in Bukowiec
Lapland village of Kalevala in Borowice
Mya's cascade
Mount Witosza in Staniszów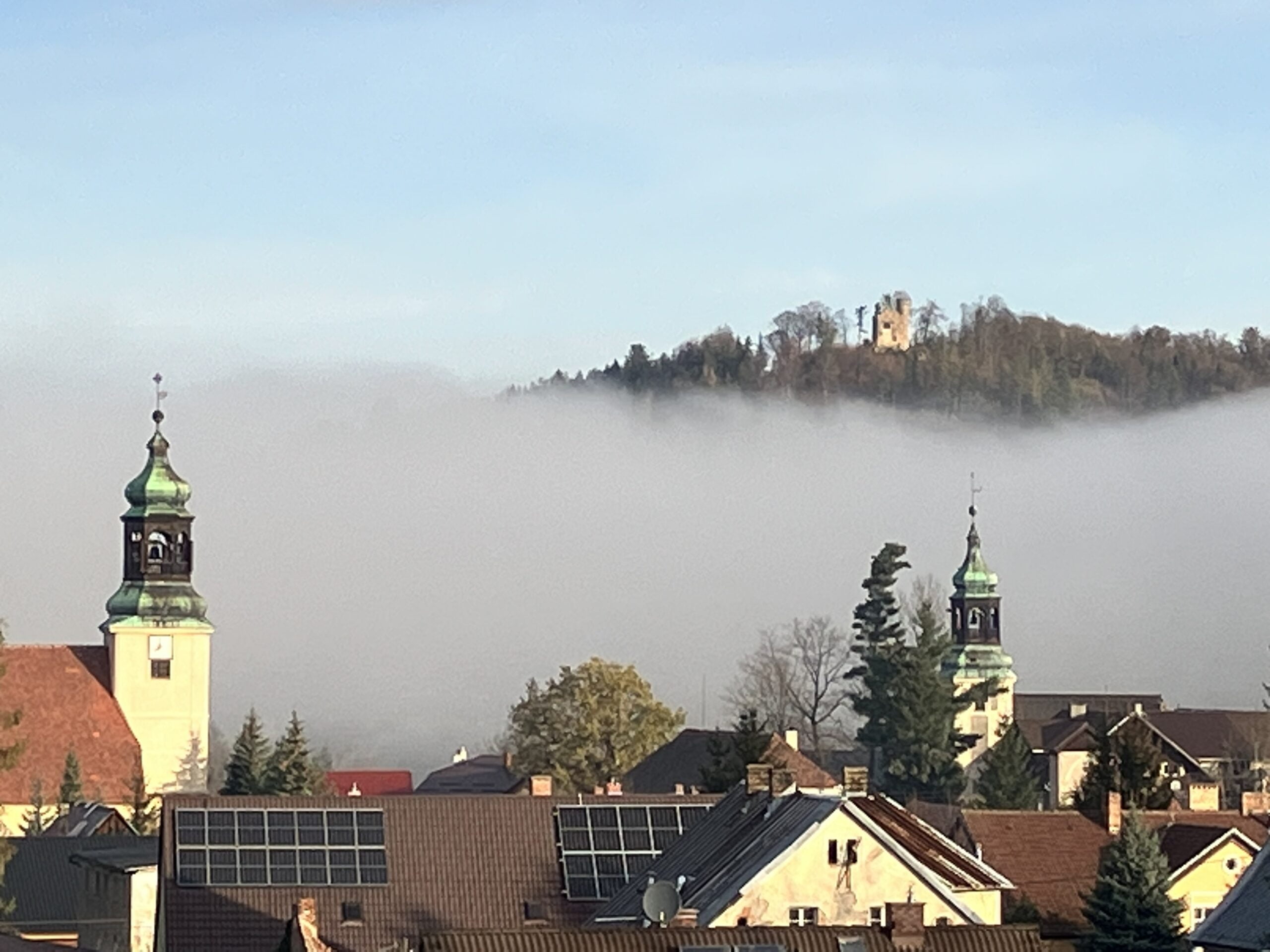 Sosnowka agritourism
Who among us does not sometimes dream of getting away from everyday life, escaping from the hustle and bustle of the city and relaxing in a natural outdoor environment? And that is why agritourism is so popular. Sosnowka attractions – a hammock, a wonderful panorama of the mountains, a beautiful lagoon or even Sosnowka lake, delicious cuisine based on the idea of slow food and craft products - this is what you can expect when booking a stay in this summer resort.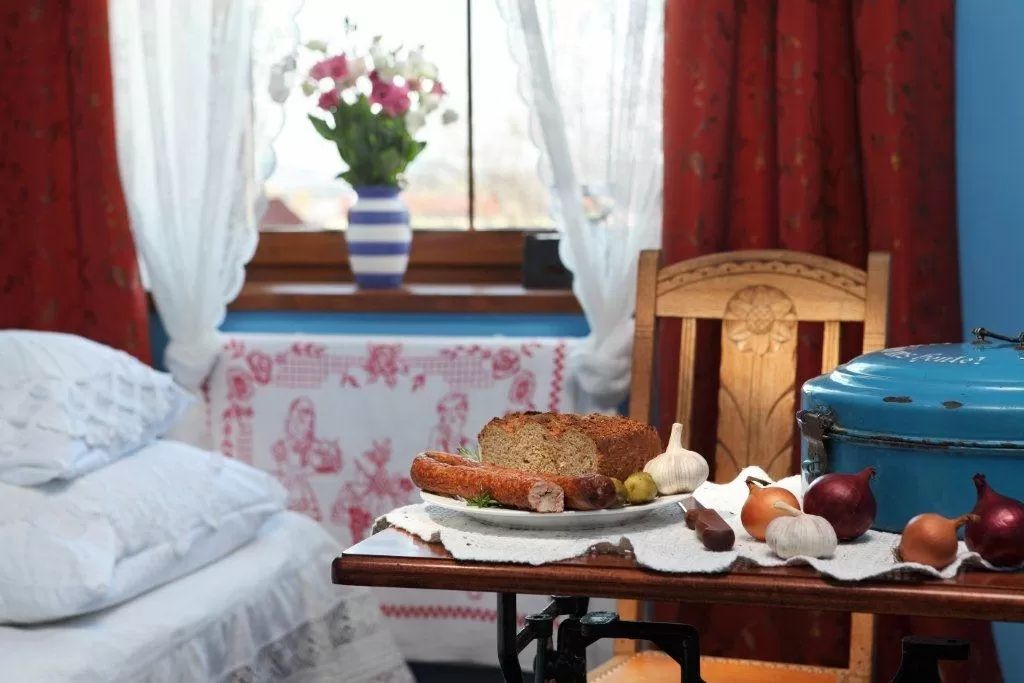 But Sosnówka agritourism can also mean various outdoor activities, such as horseback riding, fishing, hiking, climbing, cycling or skiing in winter. Or participating in craft workshops - cooking traditional dishes, growing plants or breeding animals. Sosnowka agritourism has something for everyone, and staying away from the crowds is conducive to true relaxation.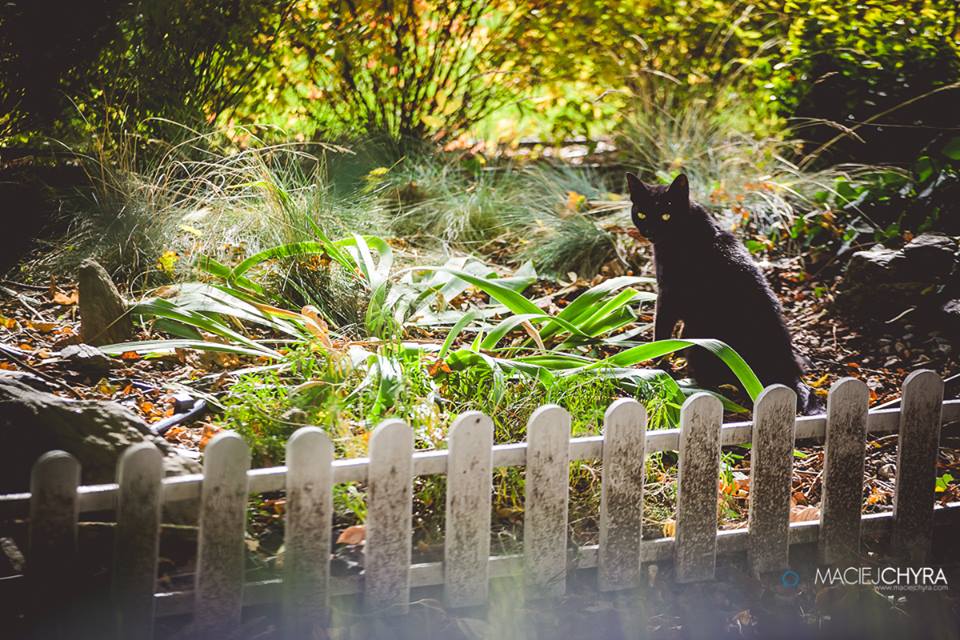 Sosnowka commune
Sosnówka is located in the Lower Silesian Voivodeship, in the Karkonosze County, in the Podgórzyn Commune, between Karpacz and Piechowice. The village is divided into Sosnówka Dolna and Górna. The main road runs along a swift mountain stream, Sośniak, which feeds the lagoon located here.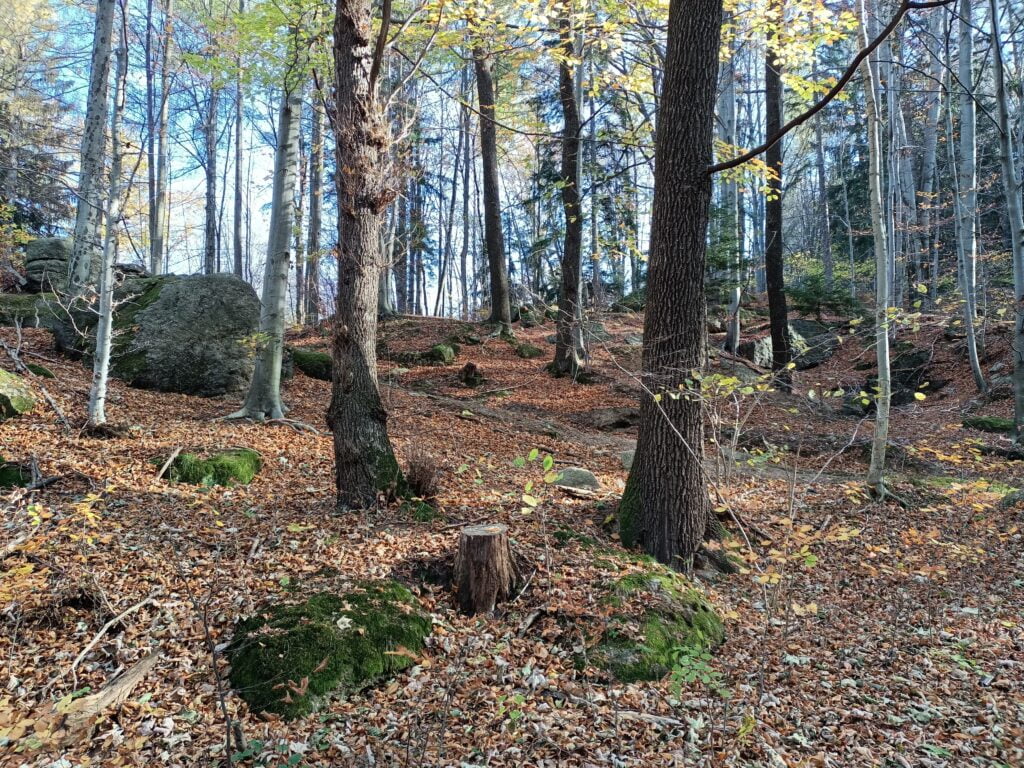 Company events Sosnowka
Sosnówka it is a great starting point for mountain trails. An ideal place, located a little to the side, far from the hustle and bustle of tourists, allows you to move in peace team building events as part of corporate integration. Here you can really focus on building relationships in the group, not just avoiding walkers. Event agencies operating in this area have a wide range of games and activities for corporate events, scenario events and workshops of various types. Building bonds between employees by the lagoon, surrounded by mountain peaks and under the starry sky during the integration campfire is pure pleasure! This is why office party Pine trees are always successful.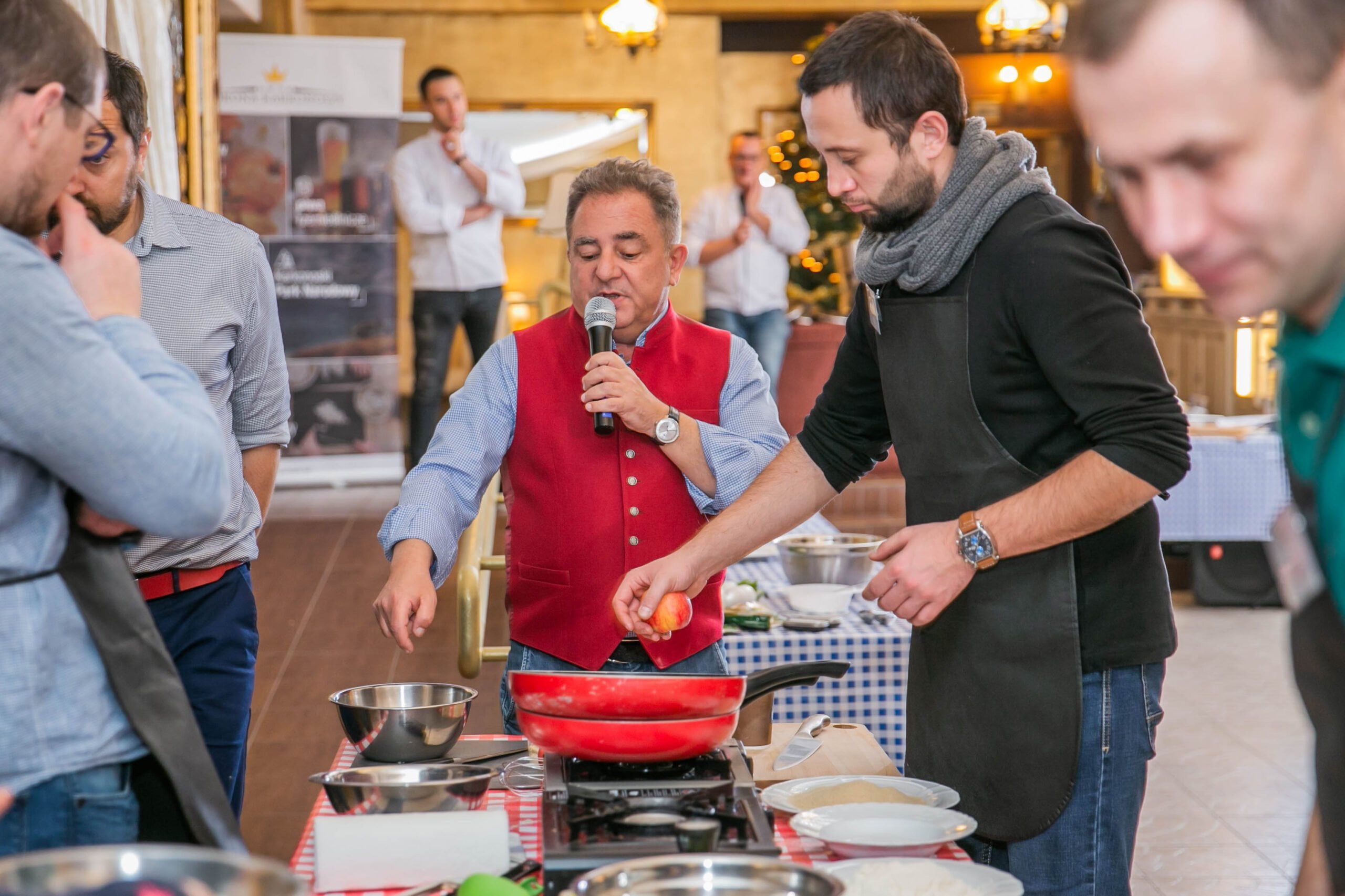 The architecture of Sosnowka
Already in the 19th century, Sosnówka became a very fashionable holiday village. The construction of a new road connecting Sosnówka with Karpacz in 1904 made tourism develop more and more intensively in this area. Already at the beginning of the 20th century, numerous villas began to be built in the area. The entire area was then allocated to the so-called "Vilenkolonie" - a villa district serving as a summer resort for the wealthy inhabitants of Silesia and not only. There were supposed to be as many as 80 of them. It was not possible to complete the project, but more villas and manors were built, where boarding houses were also run and wedding halls were arranged. Thanks to this Sosnówka in the interwar period it was a very popular summer resort.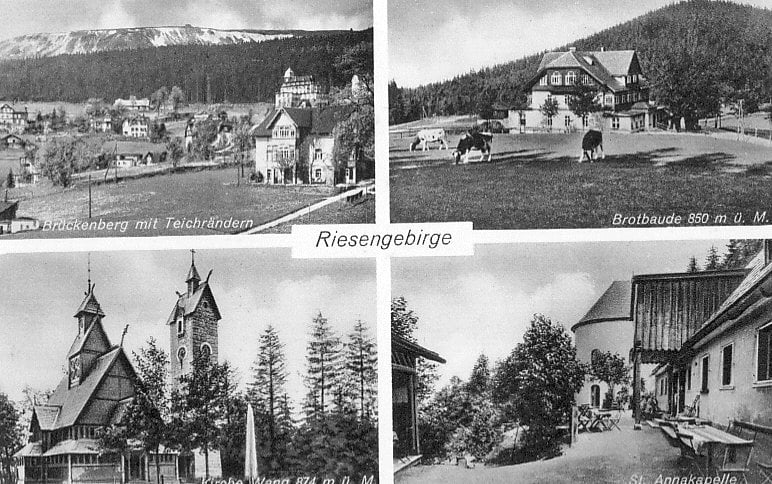 In the village you will also find Tyrolean houses, built by religious refugees from the Zillertal Valley in Tyrol. They have a characteristic, external balcony at the height of the first floor, connecting the utility part of the house with the residential part. It allowed him to easily walk around the house and perform his duties during heavy snowfall.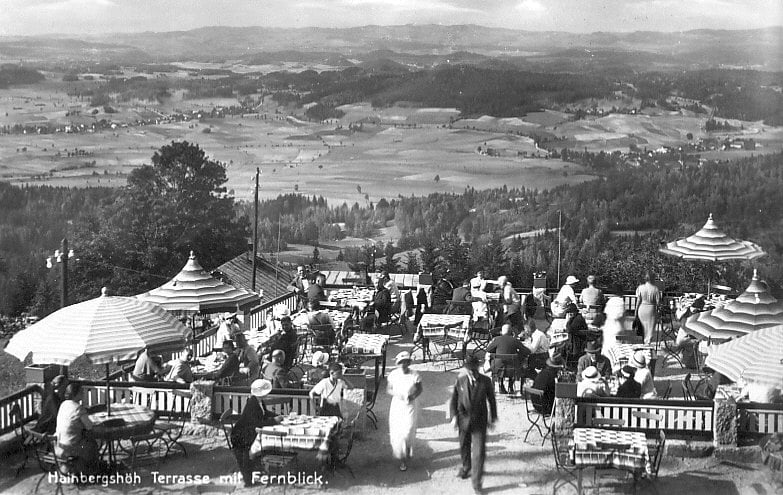 Noteworthy are also numerous houses of traditional construction, half-timbered and log, about 200 years old. They used to be weavers' houses, as Sosnówka was once famous for its linen products, and then damask, mainly table linen and veils. The architecture of Sosnowka can really interest tourists.
Sosnovka history
Sosnówka can look back on a long history. The first records from 1305 refer to the village of Seydorf. Then the name of the village was changed several times - Sendorf, Seydorff and Seidorf, which was in force until the end of World War II. This village was founded in the vicinity of one of the old roads to the Czech Republic, as well as in the vicinity of Dobre Źródło near Grabowiec. Initially, herbalism flourished here - forests and meadows rich in vegetation provided raw material for the production of elixirs and medicines. Sosnówka from the 18th century it also became a weavers' settlement. The local craftsmen specialized in the production of linen, damask and veils.
In the 19th and 20th centuries Sosnówka has become a very fashionable summer resort. It was so popular that sometimes hotels and boarding houses lacked places for tourists. Tourist traffic intensified at the beginning of the 20th century due to the construction of a new road from Sosnówka to Karpacz. So, the accommodation base began to be expanded. A colony of holiday villas began to be built along the new route. It was not possible to complete the project – as many as several dozen buildings were to be built! – however, the villas that were built still arouse admiration. Also in the interwar period, tourism flourished here. Especially the wealthy inhabitants of Wrocław took a liking to this location – Sosnówka lies only 130 km from the capital of the region. After the war, the landscape values of Sosnówka were still used - there were a lot of hotels, boarding houses, holiday houses and summer camps here. And so it has remained to this day - currently Sosnówka still attracts tourists, offering many opportunities to spend free time, but also to organize weddings and corporate events.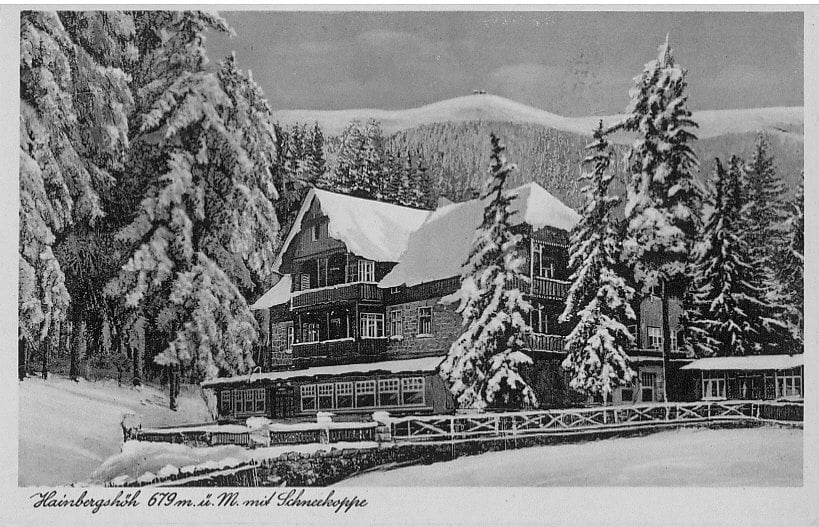 Weddings in Sosnówka - for a wedding in a palanquin!
wedding and wedding in the mountains this is the dream of many couples. The unique views that can only be found in the Karkonosze Mountains encourage you to organize a wedding here. An additional advantage is the excellent infrastructure - a huge number of wedding venues and easy access. That is why brides so often decide to wedding in Karpacz or vicinity.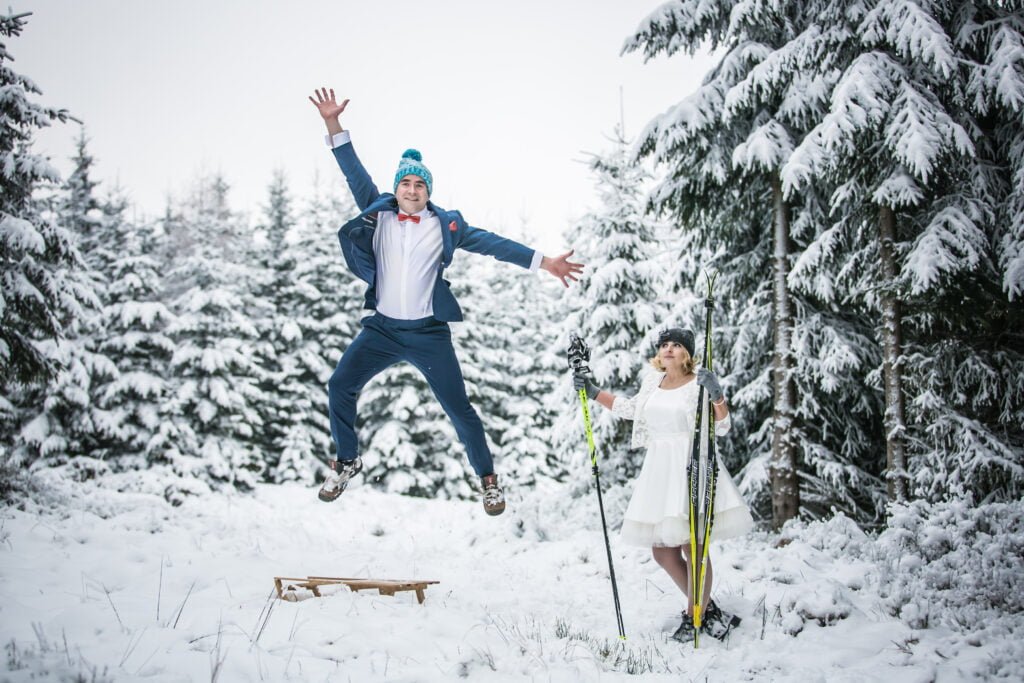 Especially since Sosnówka offers great conditions for organizing events. By typing into the search engine the phrases Sosnówka hotel, Sosnówka restaurants, Sosnówka accommodation, Sosnówka attractions, Sosnówka apartments or Sosnówka accommodation with meals, we will undoubtedly find interesting places that will certainly meet our expectations.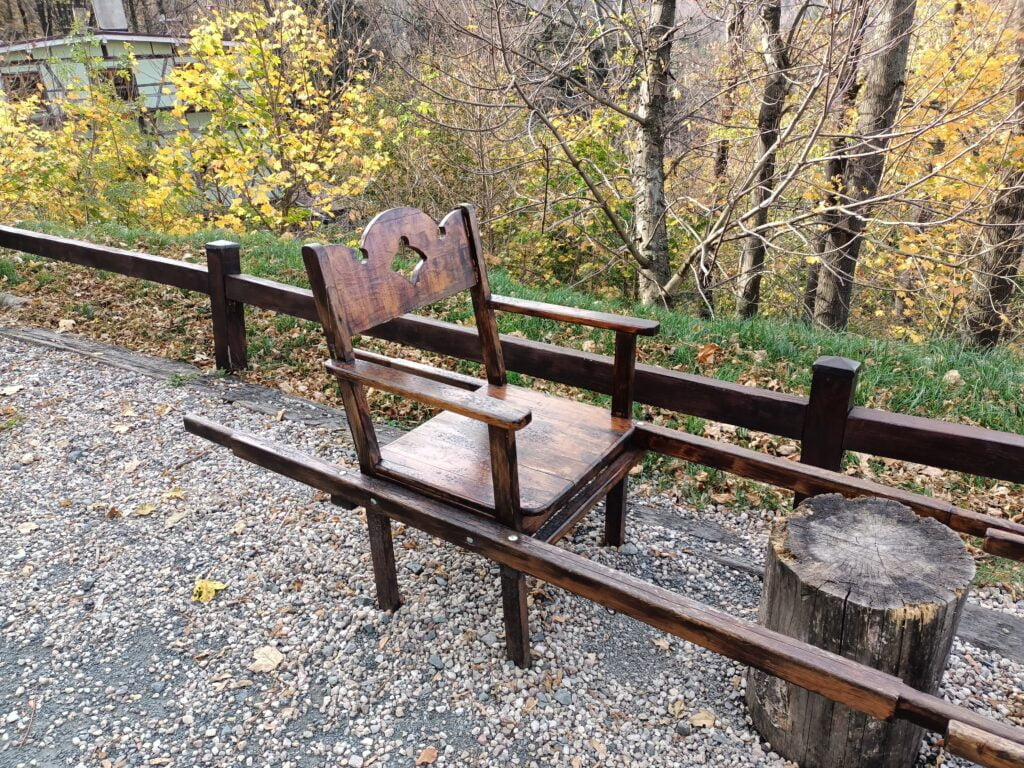 In addition, only in Sosnówka you can travel to a wedding ... in a litter! This is an old tradition called "traveling on poles". In fact, not only young couples, but also rich tourists were carried in litters. Even Snow White! In the 19th century, a special "Corps of guides and porters of litters" was established, whose members dealt with carrying tourists to the mountains and wedding guests to weddings. Currently, this little-known tradition is being revived in the form of carrying the bride and groom in a litter to the wedding in the Chapel of St. Anna.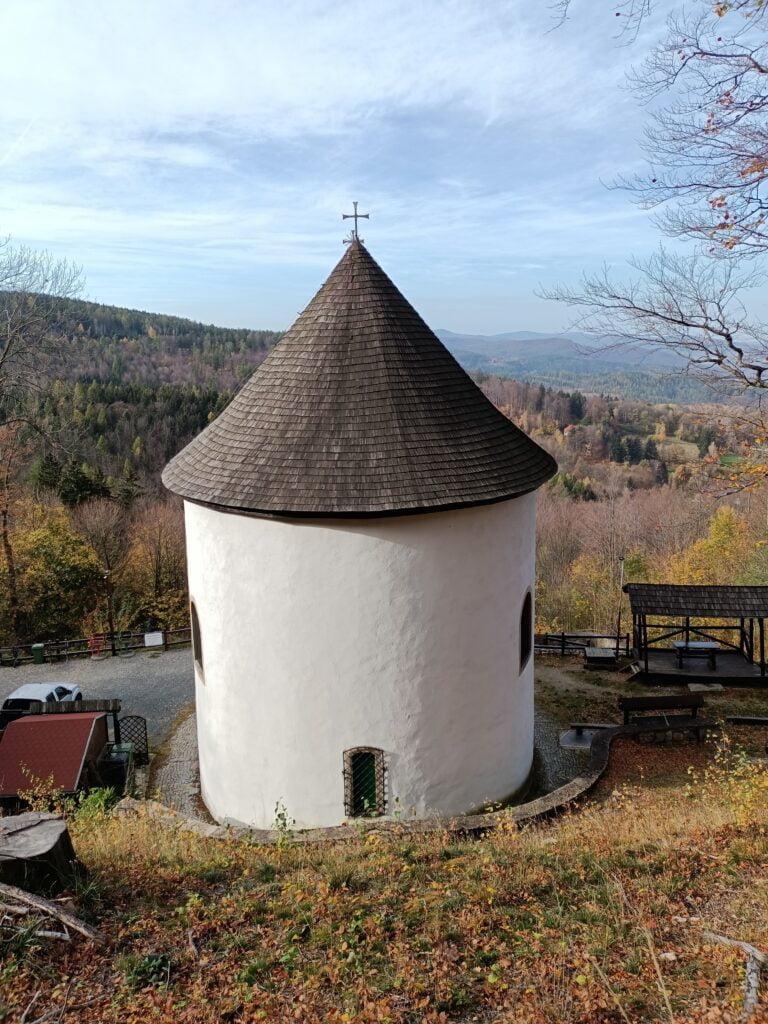 Sosnovka - communication
The longest street in Sosnówka is about 6 kilometers long. Its lowest end is located at an altitude of 370 m above sea level, and the highest at 720 m above sea level. Walking the entire distance on foot can be quite a challenge! However, buses No. 104, 105, 106 and 119 run around the town, which can be conveniently and quickly reached, among others, to Karpacz, Szklarska Poręba and Jelenia Góra. Thanks to this, having a base in Sosnówka, we can easily visit all these nearby towns.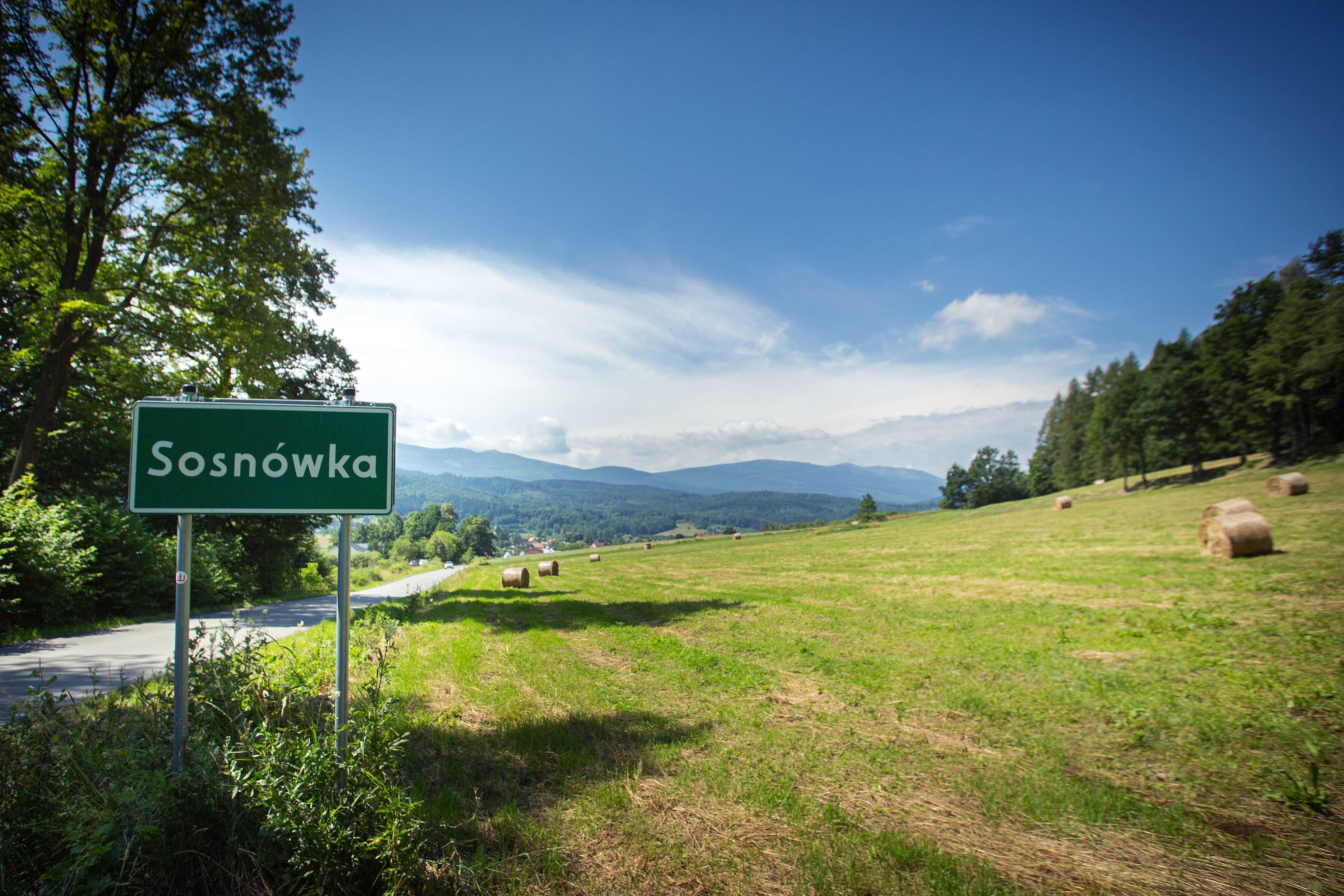 Vacation Sosnowka
Where to go on vacation? Almost everyone asks this question every year. Vacation Sosnowka it's a good choice. The proximity of numerous mountain routes, wonderful architectural monuments forming the Valley of Palaces and Gardens, attractions for children and the accommodation and catering base that is developing every year encourage you to relax right here.
Regardless of whether we dream of an active holiday or just want to swing in a hammock and watch the lazy clouds flowing against the background of mountain peaks, we will find the right accommodation in Sosnówka. Whether for a getaway with friends, a holiday with the kids or a romantic weekend for two - Sosnówka is a great place to relax in any form. A wonderful lagoon, also called by some Sosnowka lake, is an additional advantage of this town.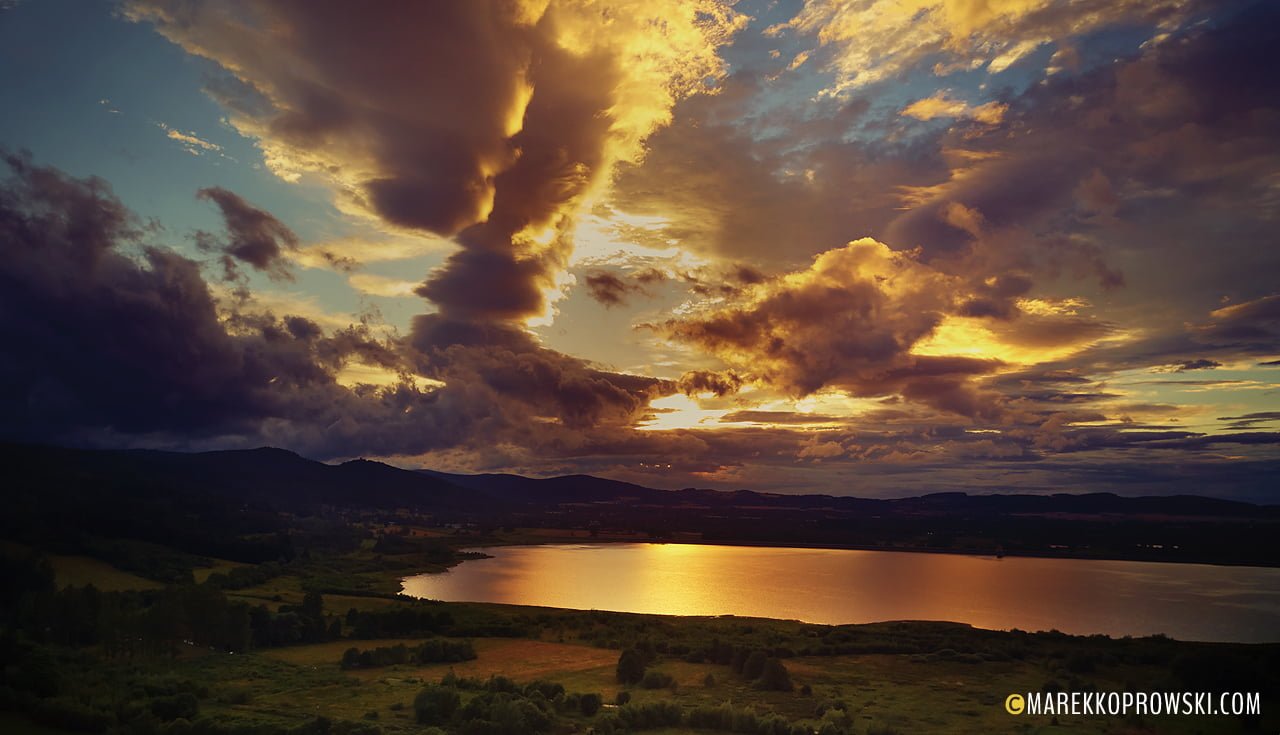 Sosnówka for cyclists
This charming resort town offers great trails for mountain bike enthusiasts. The so-called Giant singletrack includes routes located in three communes: Jelenia Góra, Piechowice (it is worth seeing Ponds Podgorzynskie) and Podgorzyn. Together, they are about 70 km long, and they were named after Slavic gods and demons: Sea buckthorn, Leszy, Skarbek, Zmora, Doppler, Błotnik, Poświt, Czart, Utopiec, Skrzat, Licho, Perun, Borowy, Jaga. To sum up, Sosnówka is an attractive place for cyclists. Are you wondering which Sosnówka route to choose? There is only one answer - each will provide an unforgettable experience.

As the trails lead through the mountains, they require some preparation and condition. Of course, there are harder and easier parts, but they are still off-road routes, so they are rarely flat. In addition, the area is very picturesque - considering that we have beautiful views, winding paths, old forests and interesting rock formations, this trail is also a feast for the eyes.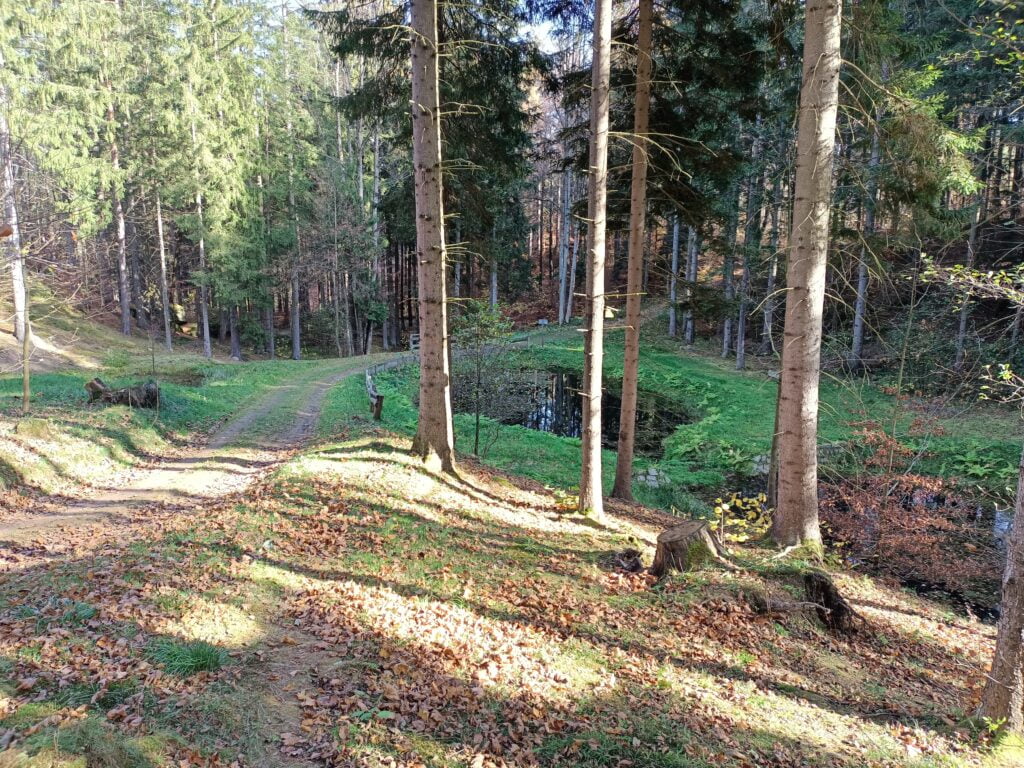 Piechowice Loop is a route between Michałowice, Piechowice and Jagniątków with a length of 19.5 km. Przesieka Loop covers the area between Przesieka, Zachełmie and Borowice (route length – 23.5 km). The third is technically the easiest loop, trail and gravel, i.e. the route between the two main loops, 18.5 km long. It is worth mentioning that there are even cycling races in the area.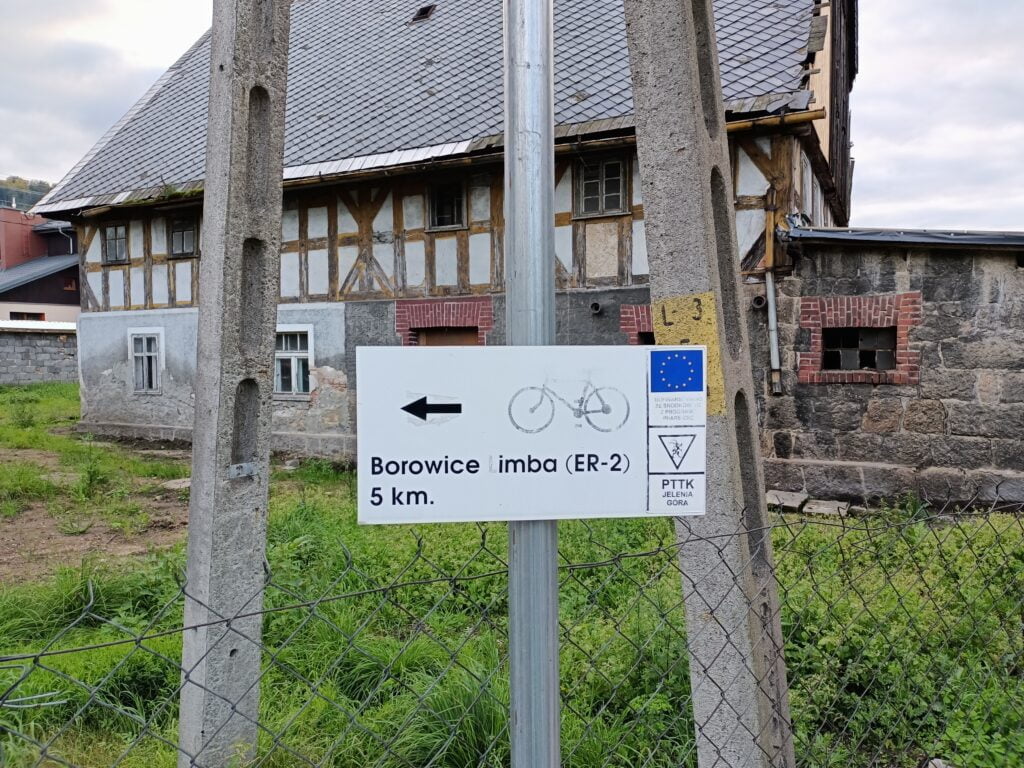 For lovers of a little less effort, there are also interesting routes. In addition, you can choose flatter roads, for example around the lagoon or along the trail Valley of Palaces and Gardens.
Sosnówka for motorcyclists  
Sosnówka is an interesting place for motorcyclists. You can ride here on Polish-Czech motorcycle routes or make your trip more personal. Mountain bike routes have a lot to offer. We can feel the wind in our hair, watch beautiful views and enjoy the phenomenal flavors of local dishes at the same time. It is not without reason that those who have experienced it claim that there are the most beautiful routes in Poland here. For example, the Sudety main road, the Karkonosze, Izera or Owl Mountains can be visited in one trip.
The roads here are of good quality and a lot of fun to drive. Of course, they don't provoke you to drive very fast, but that's the charm mountain routes. There is also a large selection of hotels and accommodation, as well as original places where you can have a good lunch or dinner. You can also have lunch in Poland and drink dinner in the Czech Republic or Germany.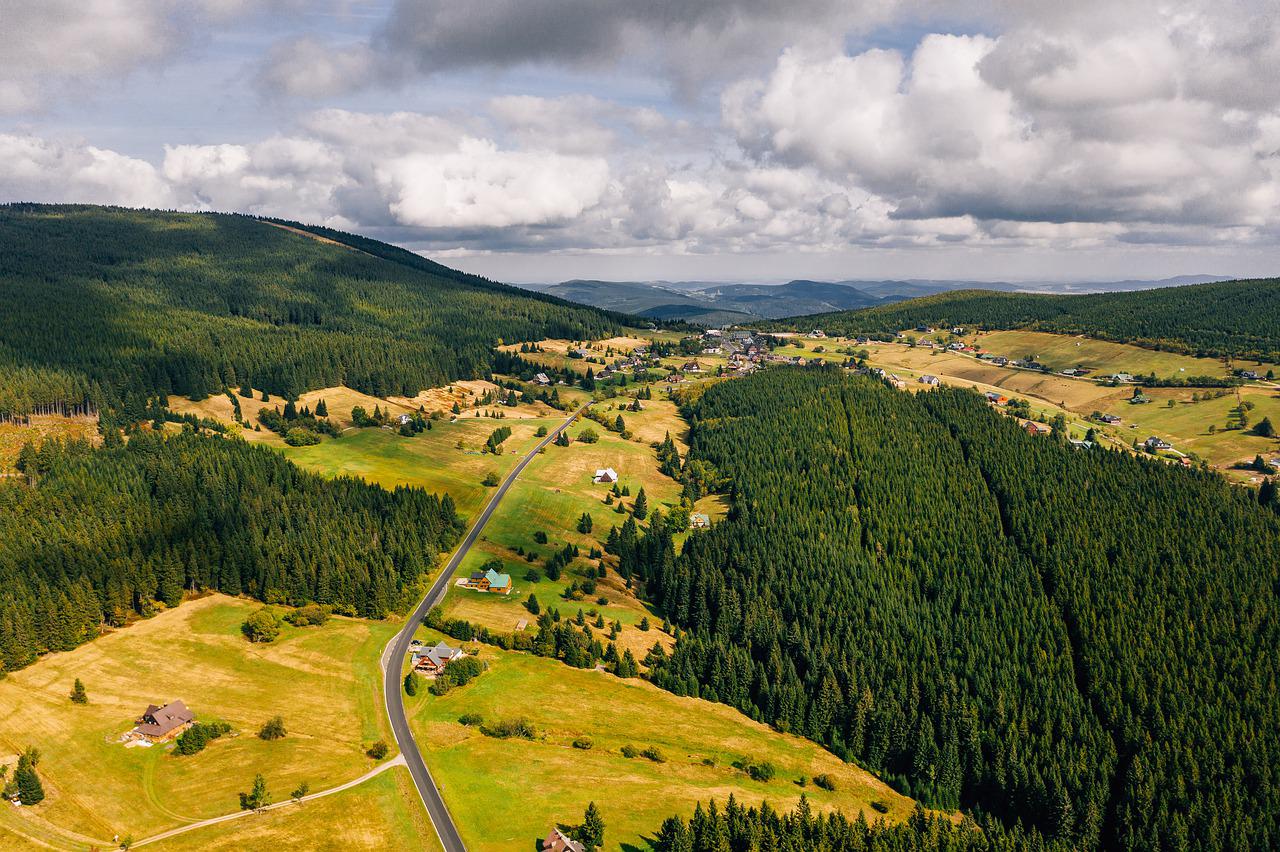 Karkonosze regional cuisine
Regional cuisine is always worth tasting! The specificity of a given place is evidenced, among others, by local dishes and other flavors. When it comes to soups, it's classic Karkonosze regional cuisine offers, among others, kyselo. It is a simple sourdough soup, cooked with plants from the Karkonosze meadows. Also Karkonosze ukopi, i.e. garlic soup, is an interesting proposition for lovers of strong flavors. Other dishes traditionally prepared in this region are sejkory, a type of potato pancake with sour cream.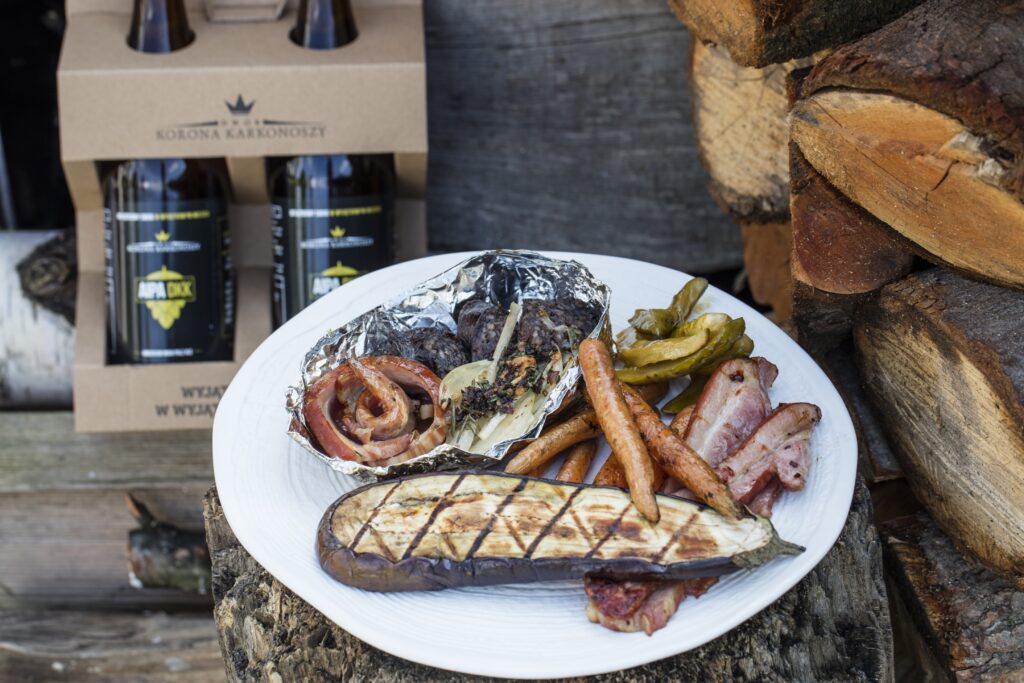 Other regional delicacies include Jizera dumplings stuffed with beef and hubnik, a type of millet casserole with mushrooms. And fish from the Karkonosze streams have their lovers. In the Karkonosze Mountains, cheese and cottage cheese were traditionally made from sheep's and cow's milk. It is worth tasting these products heavily seasoned with herbs, prepared in the style of cheeses from centuries ago. Gingerbread from the Karkonosze Mountains is another important item on the list of regional flavors. It consists of rosehip caramel and acorn and sea buckthorn flour, reminiscent of old flavors.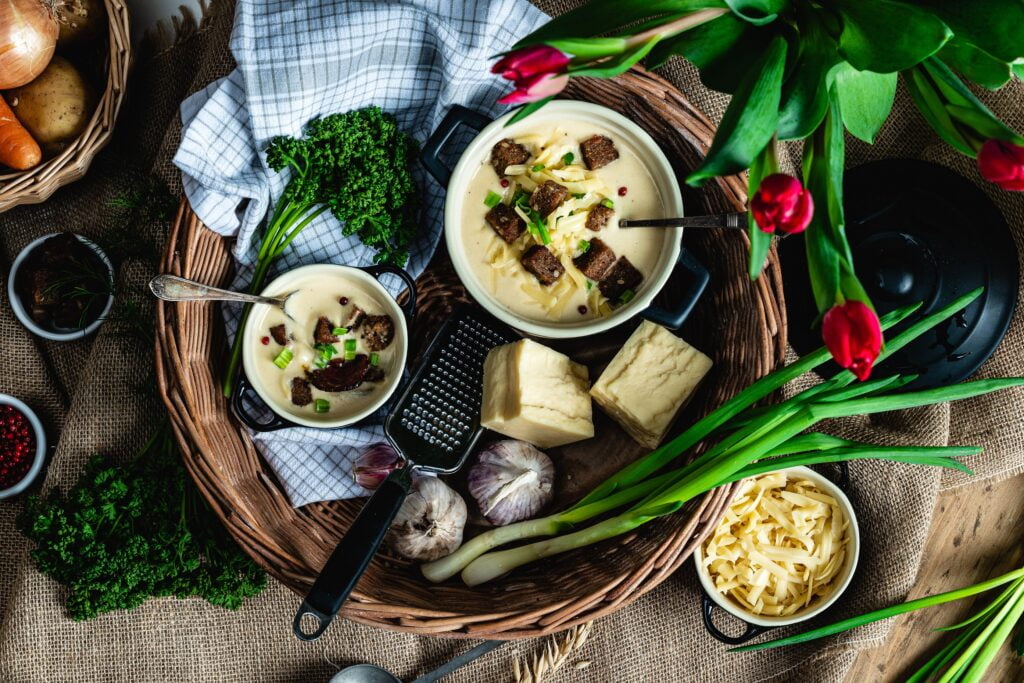 In love with Sosnówka
Sosnówka charmed many tourists with its charm. One of the most famous is certainly Ian Hickinbothamwho was friends with such directors as Stanley Kubrick and Steven Spielberg. He has worked on dozens of films, including such masterpieces as Shining, Raiders of the Lost Ark and Munich if Gladiator.
Hollywood and Sosnowka
And how did he get from the world of film to Sosnówka, after all, a small summer resort in the Karkonosze Mountains? During the shooting of one of the films in Poland, Ian Hickinbotham met Aneta Cebula, who works at Lew Rywin's Heritage Films agency. They became a couple and decided to build a common house in Poland. They chose Sosnówka. In 2002, they bought a dilapidated villa sonland, designed by Wilhelm Kiehnel at the beginning of the 20th century. Before the war, the Auras sisters ran a slimming treatments. Aneta and Ian started to renovate the villa, wanting to restore it to its former glory. Some of the work Ian did himself, reconstructing stone and wood elements.
However, this story - although it sounds like a movie - unfortunately has no happy ending ... Ian Hickinbotham died of cancer at the age of only 53. He was buried in Sosnówka, at old cemetery at the church of St. Martin. Instead of flowers during the funeral, the family requested donations for the renovation of the historic, 18th-century altar of St. Anna Samotrzecia, which decorates this cemetery church. Steven Spielberg also joined the donors, wanting to honor the memory of a longtime collaborator.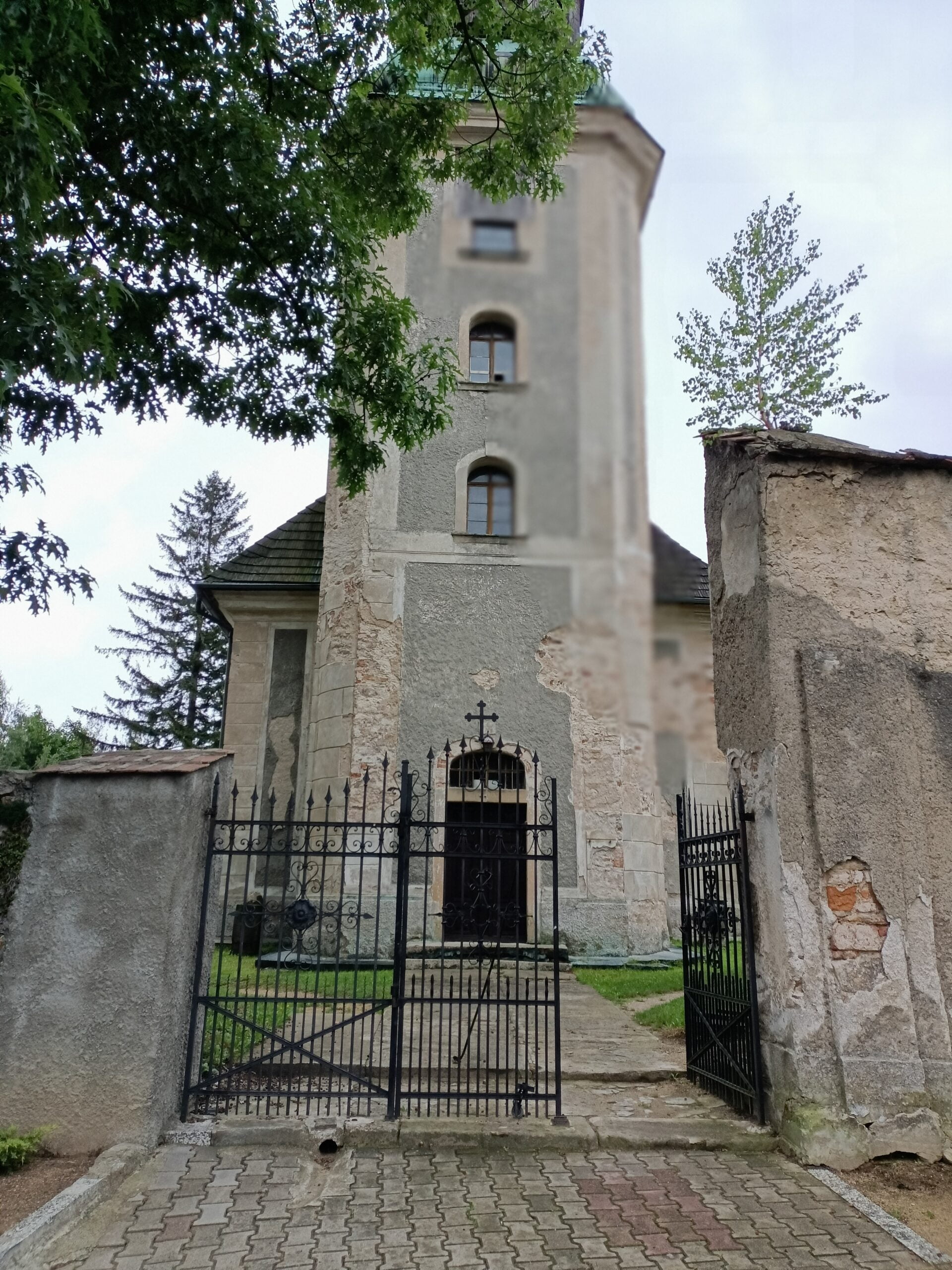 Monuments of Sosnowka
Monuments of Sosnowka apart from the above-mentioned houses of weavers, Tyrolean houses and summer villas, there are also beautiful temples. There are two historic churches in Sosnówka Dolna. Both are worth seeing during your stay in Sosnówka.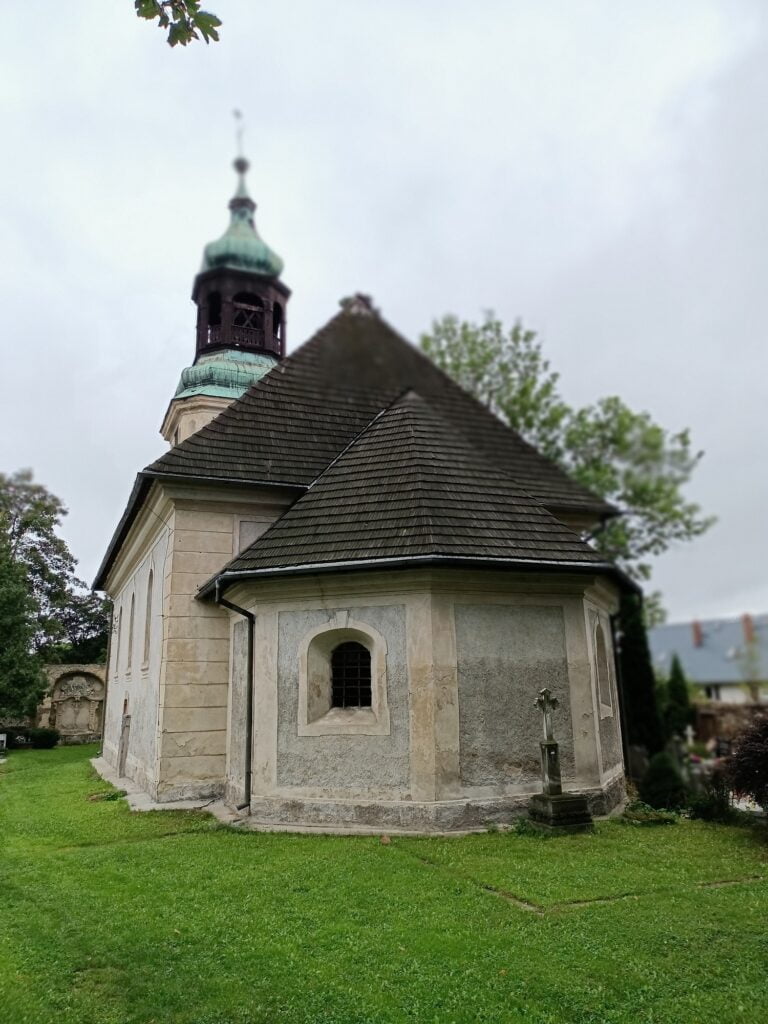 Church of St. Martin
Baroque church of St. Martin from the 18th century it used to be a parish church and is now a cemetery chapel. Valuable epitaphs and baroque tombstones have been preserved. Inside we find a wonderful wooden one rococo altar, polychrome and gilded, dedicated to Anna Samotrzecia, dating from the end of the 18th century. The original church was a Gothic building. The first mention of it can be found in 1318. In its place, using the walls of the old church, another temple was erected in the years 1796-1797. It is a hall building with a separate, polygonal presbytery and a square tower. Inside you can see a rare barrel vault with lunettes. The church is covered with a shingle roof, and on the wall that surrounds it and on the walls of the cemetery there are stone tombstones from the 18th century.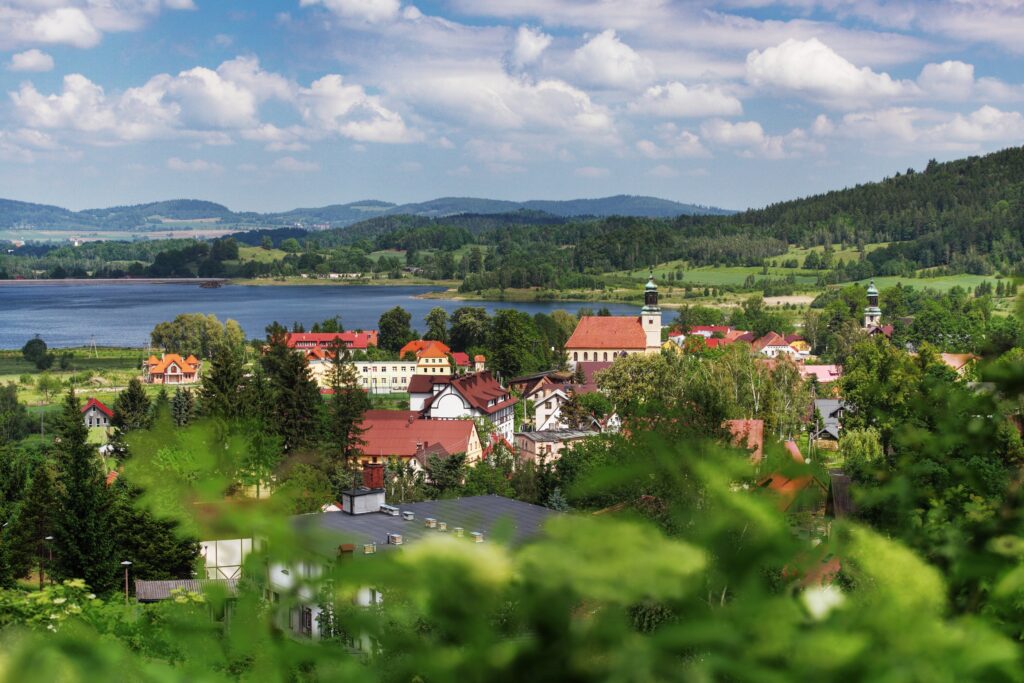 Church of the Sacred Heart of Jesus and Our Lady of the Gate of Dawn
The second historic temple is the post-Evangelical church of the Sacred Heart of Jesus and Our Lady of the Gate of Dawn, built in the years 1816-1820, with a beautiful hall interior with double galleries.
Apart from these two churches, the former inn from 1834, the chapel of St. Anna and a house from the end of the 19th century, located in the vicinity of this chapel, in Sosnówka Górna.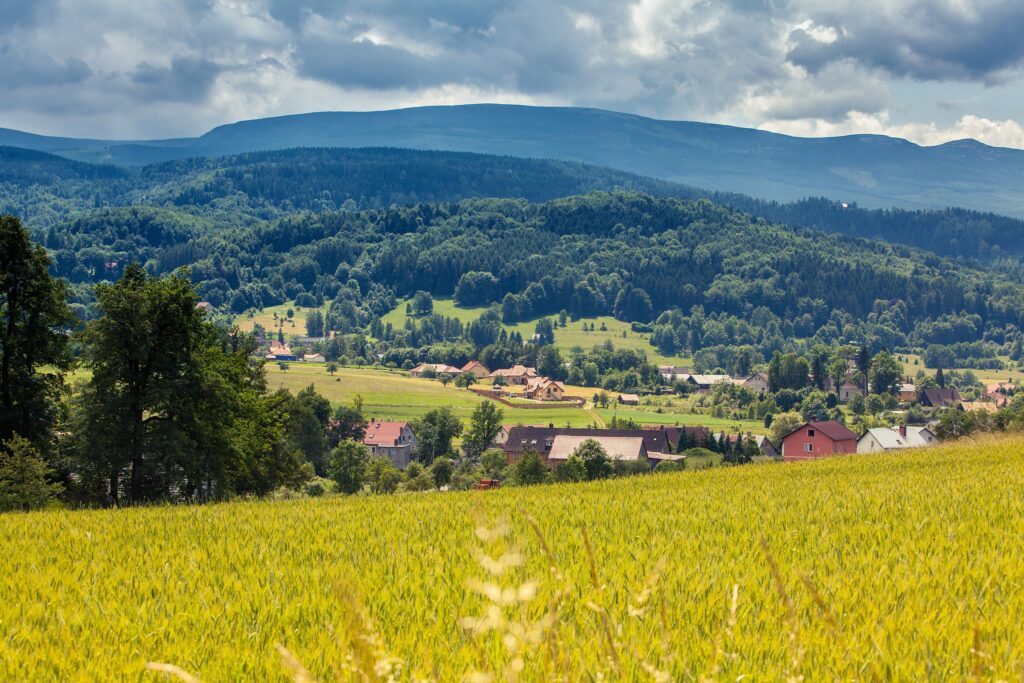 What to see in Sosnówka?
Sosnówka is mountains, a lagoon, forests and monuments - everyone will find something for themselves. There is no shortage of attractions here. It is definitely worth going to Grabowiec, seeing the Chapel of St. Anna, as well as Prince Henry's Castle. Rest by the lagoon and take a walk in the surrounding old forests. And then relax in one of the interesting places, sipping delicious craft liqueur.
Can you swim in Sosnówka?
The Sosnówka Reservoir is not a bathing reservoir for the time being, but this may soon change. Talks and consultations are still underway to open the reservoir and transform it into a recreational lagoon. Already now, many people call the lagoon Sosnówka lake. For now, it's the perfect place to relax and take a walk - you can admire the surrounding peaks and Prince Henry's Castle reflected in the water.
How far is it from Karpacz to Sosnówka?
Sosnówka and Karpacz practically connect with each other. A picturesque yellow hiking trail runs there, buses run, and the drive takes only a few minutes. There is only about 3 kilometers from the board with the sign of the end of Sosnówka to the beginning of Karpacz. Travel - on foot, by bus, by car, by bike or motorbike - from one mountain resort to another is therefore not a problem. You can live in one city and use the services and attractions of both.
Attractions Sosnowka
This historic resort offers activities for active people and for those who prefer a more lazy way of spending their free time. For lovers of mental entertainment and for those who cannot imagine life without a decent dose of adrenaline. For sociable people, but also for those who prefer to rest in solitude. And of course for gourmets! So: The Chapel of St. Anny, Prince Henry's Castle, historic churches, Tyrolean houses, weavers' houses, summer villas from the interwar period and a lagoon - these are the attractions of Sosnówka.