A wedding hall in the mountains
I żyli długo i szczęśliwie.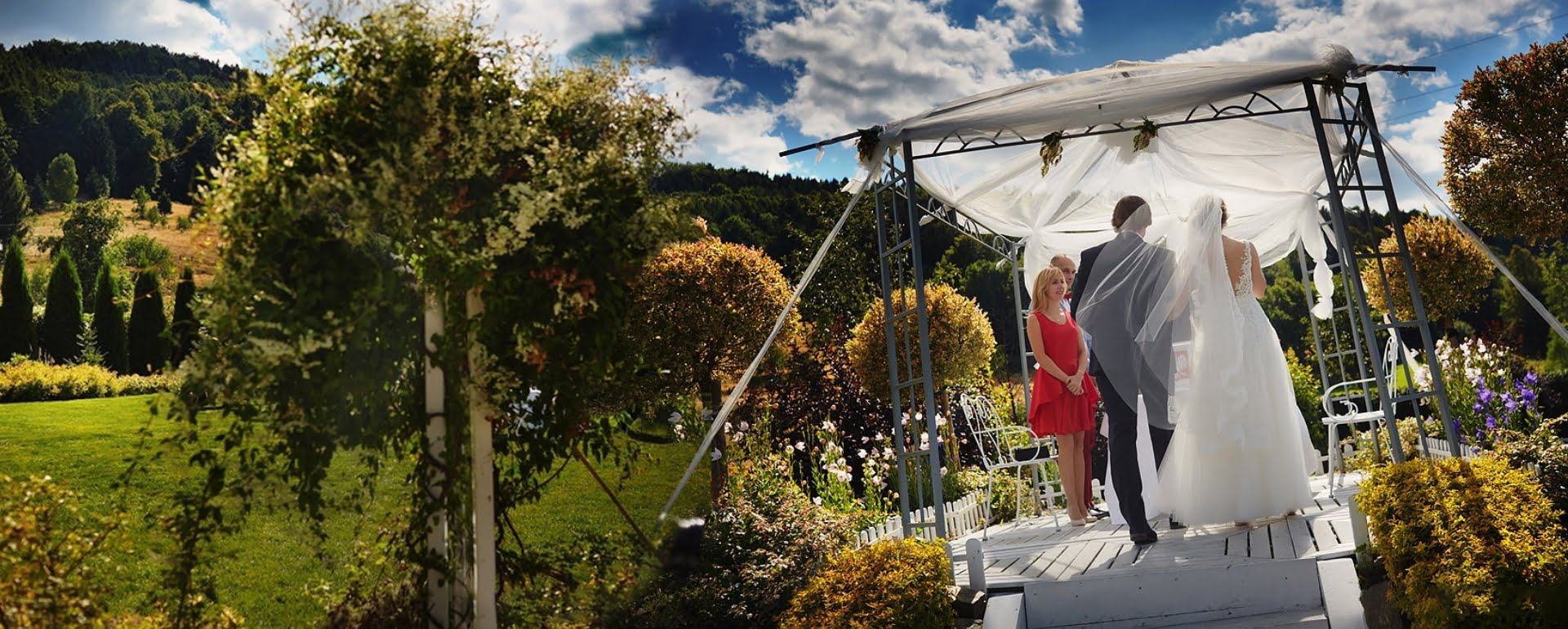 Sala weselna w górach -
czy może być coś piękniejszego?
Wesele w górach jest piękne o każdej porze roku. Niezwykły urok terenów górskich sprawia, że ceremonia weselna staje się jeszcze bardziej romantyczna i spektakularna!
O zaletach wesela w górach nie trzeba nikogo przekonywać – od zawsze romantyczne szczyty i wspaniała przyroda przyciągały tu Młode Pary.
Wy także o tym marzycie? Marzenia są po to, by je spełniać. Zwłaszcza, że to Wasz najważniejszy dzień w życiu! Pozostaje Wam wybrać miejsce na wesele w górach.
Wedding reception
z górskim pejzażem w tle♥
Czym powinna się odznaczać sala weselna w górach i na co warto zwrócić uwagę przy wyborze? Najważniejsze są trzy czynniki: położenie, łatwość dojazdu oraz zaplecze i doświadczenie obiektu.
Wszystkie te wymogi spełnia Dwór Korona Karkonoszy położony w Sosnówce k. Karpacza. Znajdziecie tu zapierające dech w piersiach widoki, ponieważ obiekt znajduje się w samym sercu gór, z dogodnym dojazdem zarówno z mniejszych jak i dużych miast.
Nie bez znaczenia pozostaje też fakt, że odbyło się tu już prawie 1000 wesel w ciągu 10 lat. O zadowoleniu gości najlepiej świadczy ponad 3500 pozytywnych referencji.
Wspaniała sala weselna z widokiem na Karkonosze oraz doświadczony zespół sprawią, że przeżyjecie ten dzień w najlepszy możliwy sposób!