Zlotoryja wedding hall
And they lived happily ever after...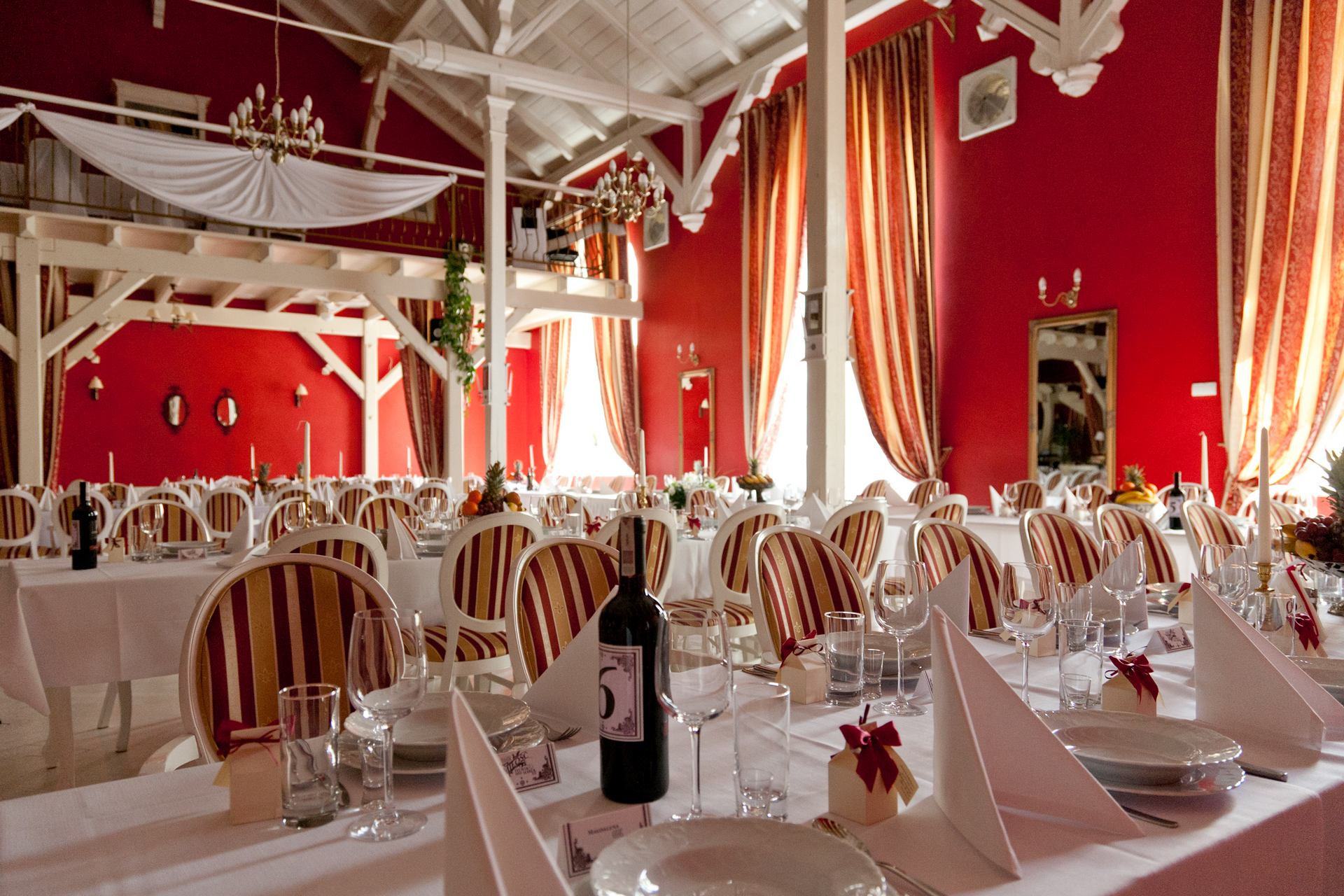 Golden Mountain or...
wedding in the mountains
Złotoryja is a town once known as Złota Góra, which took its graceful name from the gold deposits lying in this area. This is certainly a charming corner of Poland for a wedding, but there is no shortage of those in Lower Silesia - weddings Lower Silesia are very popular.
A Złotoryja wedding hall can be a good option, however Young couples like to have a choice.
One of the most popular wedding venues in the Karpacz area is Dwór Korona Karkonoszy, located in Sosnówka. What does it owe its popularity to? He can boast the highest hall in the region (9 m), a rich menu, a wide range of attractions and excellent service. A wedding in the mountains is the best choice!
Your Grace
in the most beautiful setting ♥
If you are interested in a truly magical wedding hall, Złotoryja should not be the city where you will end your search.
More and more couples decides to choose a wedding hall outside the place of residence one or both future spouses. It is worth choosing the one that will guarantee you that this most beautiful day will go smoothly and exactly as you dreamed of. This is exactly the goal of the Dwór Korona Karkonoszy team.
The entire ceremony is prepared here by a team of wedding consultants according to the individual needs and dreams of each Bride and Groom.  Dwór Korona Karkonoszy implements even the craziest wedding ideas.
A retro-style wedding, a disco polo wedding, a banquet wedding, for Harley riders or for a young couple from Andalusia - we always approach the organization of the ceremony with the greatest enthusiasm. Each young couple is special to us!