Sala weselna Jawor
And they lived happily ever after.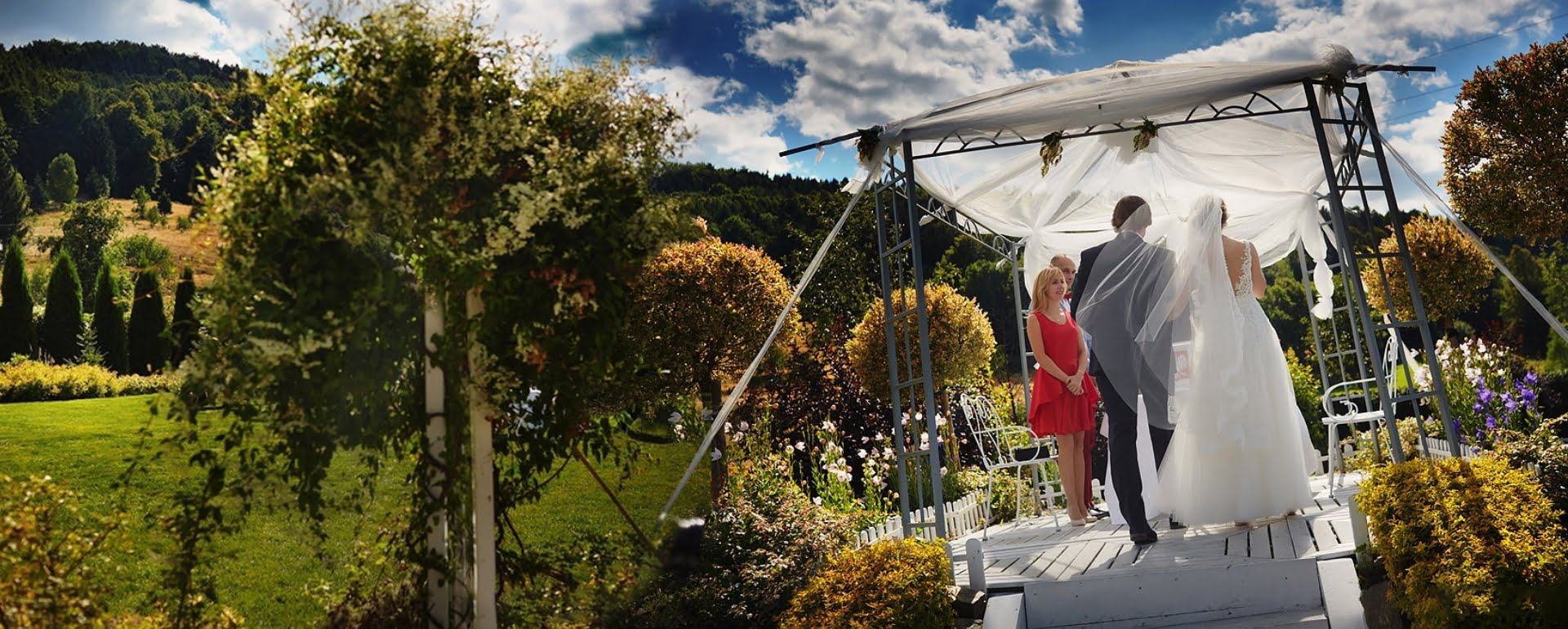 Sala weselna - Jawor,
mamy interesującą alternatywę♥
Kościół Pokoju wpisany na Listę Zabytków Kultury Unesco, przepiękny ratusz z XIV wieku, mury obronne, wieża baszty oraz krzyże pokutne – Jawor to miasto bogate w zabytki. Nie brakuje tu także ludzi o gorących sercach, którzy chcą swoją miłość przypieczętować podczas ślubu, a później świętować w otoczeniu najbliższych.
Nie zawsze jednak ich wybór pada na rodzime miasto. Sala weselna Jawor to tylko jedna z opcji. Wedding halls in Lower Silesia przecież nie brakuje. Często przyjęcia odbywają się w przepięknym górskim otoczeniu, zaledwie kilkadziesiąt kilometrów od Jawora. A wedding in the mountains to zawsze świetny wybór!
Miejsce Chwil Wyjątkowych ♥
Wybór miejsca na organizację przyjęcia weselnego to jeden z najważniejszych punktów na liście przygotowań do tego wielkiego dnia. Gdy zbyt mocno zawęzicie kryteria, sala weselna Jawor może nie spełniać Waszych oczekiwań. Miasto, mimo swoich wielu zalet, oferuje bowiem ograniczony wybór.
Województwo dolnośląskie uważane jest przez wiele Młodych Par za polską stolicę wesel właśnie z powodu bogatej oferty. Zarówno w zakresie miejsc jak i usług związanych z branżą ślubną i weselną. A więc wedding Wroclaw i okolice to na pewno opcja warta rozważenia.
Dlatego warto rozejrzeć się  i sprawdzić, co mają do zaoferowania poszczególne obiekty. Dwór Korona Karkonoszy, położony w Sosnówce k. Karpacza, to nie tylko piękne wnętrza i widoki, ale także kompleksowa organizacja wesel i wiele usług dodatkowych. O popularności tego miejsca świadczy niemal 1000 zorganizowanych do tej pory parties i 3500 pisemnych referencji.
Jeśli marzycie o wyjątkowym weselu, jesteście we właściwym miejscu.