Wedding hall in winter
When you are joined by a hot feast.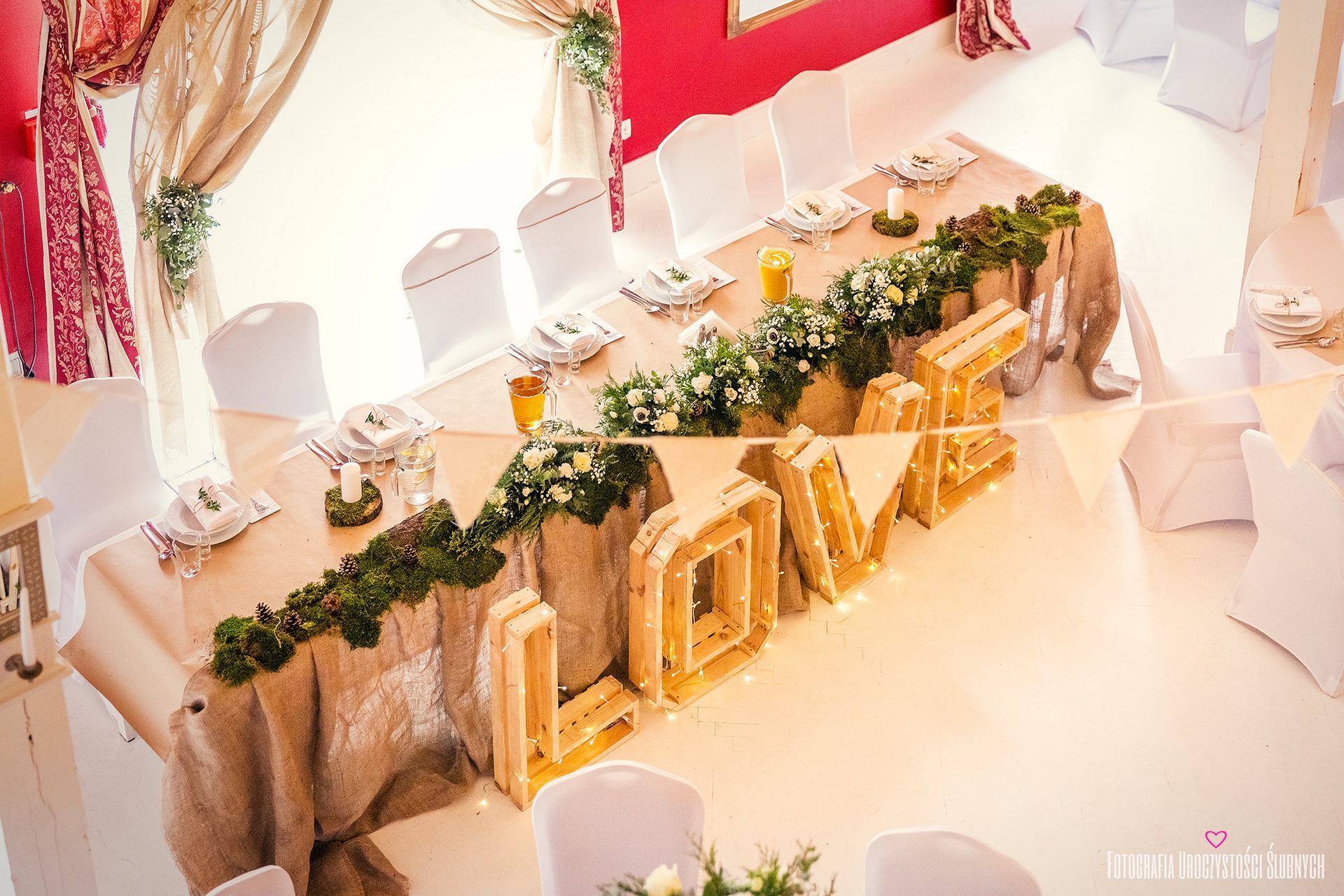 A wedding hall in winter?
The most beautiful is in the mountains ♥
Winter is usually associated with low temperature, snow, skiing and building a snowman. Meanwhile, it is also the perfect time to organize a wedding!
Yes, A winter wedding can be a truly amazing and beautiful event. However, it is worth taking care of the appropriate setting.
Which wedding hall will work best in winter? Certainly the one located in the mountains! Surrounded by snowy peaks and under the starry sky you will spend unforgettable moments!
Winter wedding atmosphere
Why is a wedding hall in the mountains in winter a good choice? We can speak from the perspective of the views we can see from the windows of Dwór Korona Karkonoszy - a facility where we have organized almost 1000 weddings so far. Well the Karkonosze peaks certainly help to maintain the magical aura, at this time of the year usually beautifully snow-covered and majestically towering over the area.
Are you afraid of frost and cold? This can easily be remedied with fashionable outerwear. For the bride and the female part of the guests, this is usually the case additional advantage, because in various furs, coats and stoles, they look exceptionally refined.
We can spice up a winter wedding by offering guests various outdoor attractions. Yes, it's not a joke! Winter is the perfect time to do that organize a sleigh ride for wedding guests. Finished with refreshments in the form of dishes roasted over the fire and in combination with mulled wine, it will become the leitmotif of many family memories.