A wedding hall in the mountains
And they lived happily ever after.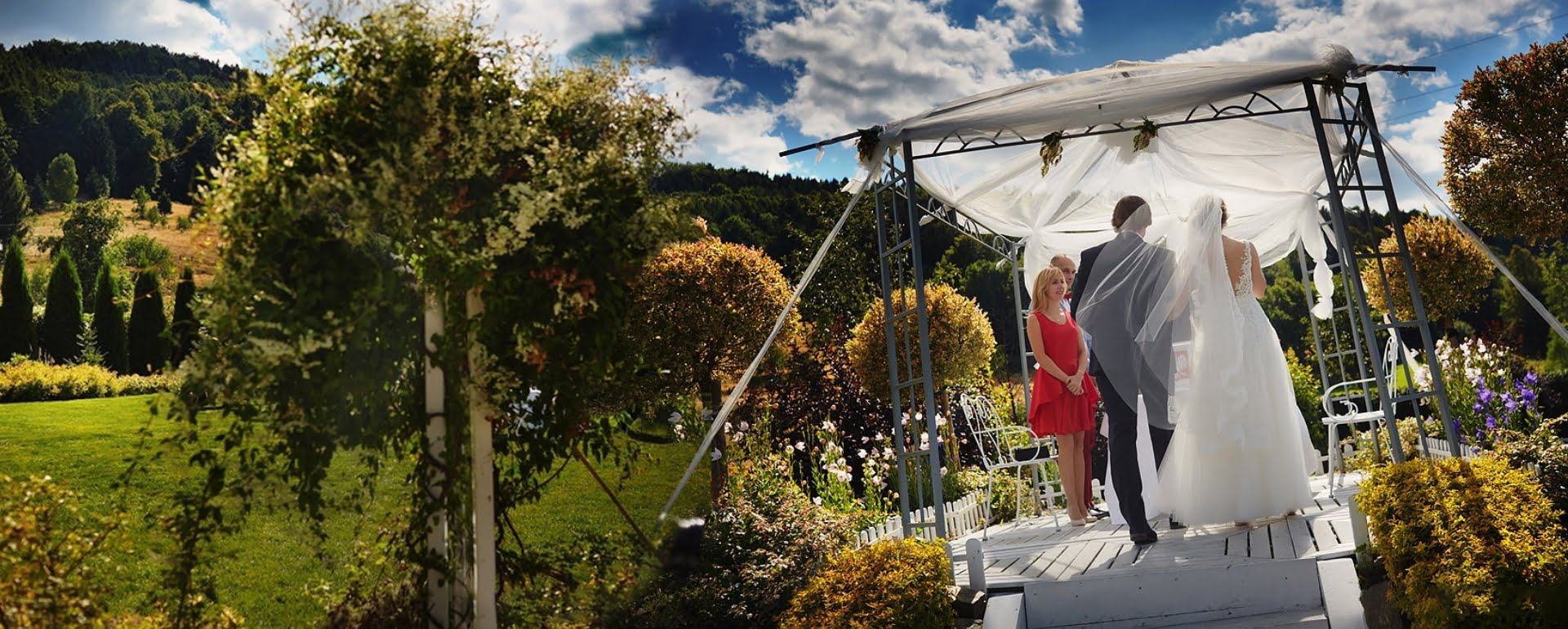 Wedding hall in the mountains -
could there be anything more beautiful?
A wedding in the mountains is beautiful at any time of the year. The extraordinary charm of the mountain areas makes the wedding ceremony even more romantic and spectacular!
About the advantages weddings in the mountains no need to convince anyone Romantic peaks and wonderful nature have always attracted young couples here.
Do you also dream about it? Dreams are there to be fulfilled. Especially since it's the most important day of your life! All you have to do is choose a place for a wedding in the mountains.
Wedding reception
with a mountain landscape in the background♥
What should a wedding hall in the mountains have and what is worth paying attention to when choosing? Three factors are most important: location, ease of access, facilities and experience of the facility.
All these requirements are met by Dwór Korona Karkonoszy located in Sosnówka near Karpacz. You will find here breathtaking views, because the facility is located in the heart of the mountains, with convenient access from both smaller and large cities.
The fact that Almost 1,000 weddings have been held here within 10 years. Over 3,500 positive references are the best proof of guest satisfaction.
A great wedding hall with a view of the Giant Mountains and an experienced team will make you experience this day in the best possible way!